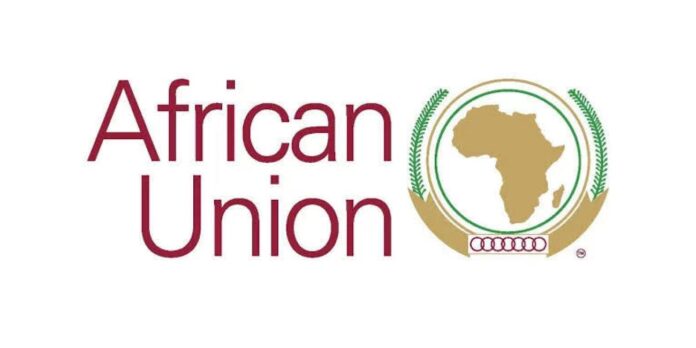 AU Suspends Niger Republic Over Coup
FCGs reports that the African Union (AU) has suspended Niger Republic from all its activities following a military coup on July 26, the Union said in a statement released on Tuesday.
The AU reiterated calls for the coup leaders to release elected President Mohamed Bazoum and return to their barracks, FCGs gathered
The AU Peace and Security Council has taken note of West African bloc ECOWAS' decision to activate a standby force for a possible military intervention and asked the AU Commission to assess the economic, social, and security implications of deploying such a force.
The Economic Community of West African States (ECOWAS) has said it is prepared to send troops into Niger if diplomatic efforts to restore democracy fail.
The AU called on all of its member states and the international community to refrain from any action that could legitimise Niger's junta, and said it strongly rejected interference from any actor or country outside of Africa.
ECOWAS had turned down the three-year transition plan proposed by Niger's military ruler General Abdourahamane Tchiani.
SaharaReporters on Sunday reported that Abdourahamane Tchiani said his government planned to return power back to civilian rulers in the next three years.
General Tchiani during a televised address on Saturday evening said neither the junta "nor the people of Niger want war and remain open to dialogue."
But Abdel-Fatau Musah, ECOWAS Commissioner for Political Affairs, Peace and Security, in an interview with BBC, described General Tchiani's proposal as unacceptable.
It was also reported that hundreds of Nigerians took to the streets over the weekend to express their support for the military regime.
Their protest coincided with ECOWAS's insistence on invading the country to flush out couple leaders if diplomacy fails to return deposed President Mohamed Bazoum to power.
The gathering took place on the same day that a government official in Niger stated that negotiations between the ECOWAS team, led by former Head of State General Abdulsalami Abubakar, retd, and the junta produced little progress.
The officer also stated that severe divides exist among the presidential guard, which deposed President Bazoum, and that if ECOWAS launches an attack on the Niger Republic, the bulk of troops in the presidential complex will evacuate.
This was even as Pope Francis canvassed a diplomatic solution to the political crisis on Sunday.
Protesters sang anti-colonialist chants against France and, in particular, ECOWAS, which is preparing a military intervention to restore elected President Mohamed Bazoum if continuing talks with coup leaders fail.
The new military authorities of the Sahel state have officially prohibited protests, but those in favour of the coup are permitted to go ahead.
The demonstrators waved placards, saying "stop the military intervention" and "no to sanctions", in reference to the financial and trade restrictions imposed by ECOWAS.
The weekend's pro-coup rally was accompanied by musicians praising the new military regime, according to AFP.
The latest in a string of pro-coup rallies came a day after the new military ruler in Niamey warned that an attack on Niger would not be a "walk in the park."
SaharaReproters on Saturday reported that a delegation from the Economic Community of West African States (ECOWAS) had arrived in Niger in a last-ditch effort to peacefully resolve the standoff with the coup leaders in the country.
SaharaReporters had also reported that most member states of the Economic Community of West African States (ECOWAS) except Cape Verde and countries under military rule had affirmed their readiness to participate in a military intervention in Niger.