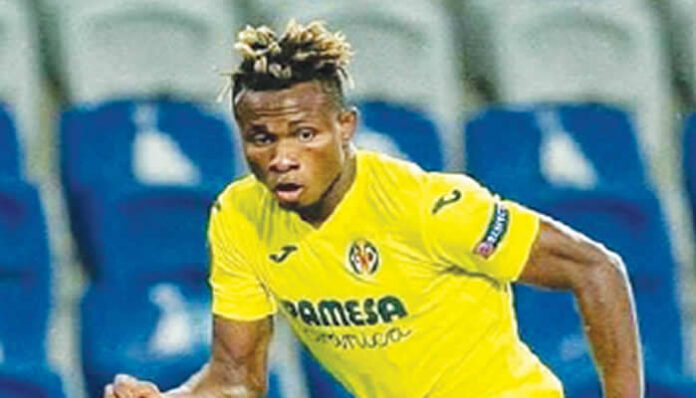 Chukwueze reveals his football idol
FCGs reports that Samuel Chukwueze has revealed that Netherlands and Bayern Munich legend, Arjen Robben is his idol.
He said he prefers playing on the right wing because of what he watched the Dutch man did in that wing while growing up, FCGs learned.
The latest AC Milan player described the former Chelsea and Real Madrid star as a "fantastic player."
He said Robben was also a mesmerising dribbler.
"I love to play in the right wing. It's the most important place, you know. When I watch Arjen Robben… He is my idol. I watch him so much. I watch his clips on YouTube. He is a fantastic player; the cut-in, the shot, the cross. He is so fast and can dribble anybody he wants to dribble [laughs].
"That is the player I always loved to watch. Although injuries killed him but he is a fantastic player," Chukwueze told Milan TV.
The Super Eagles star also revealed during the interview that Ricardo Kaká is his favourite AC Milan player of all time.