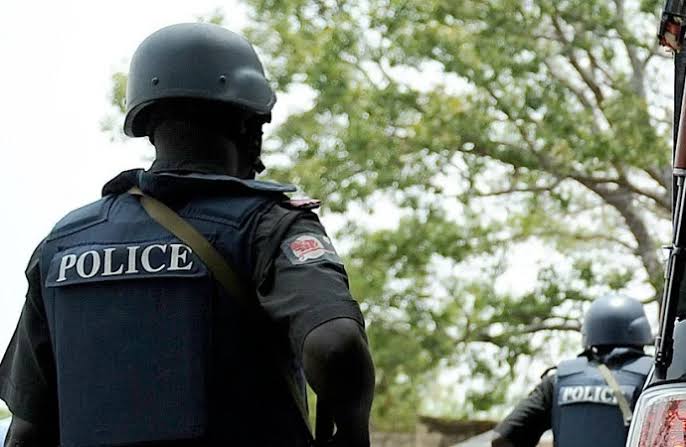 Divisional Police Officer shot dead by cultists in Rivers
Suspected cultists on Friday, September 8, shot dead the Divisional Police Officer of Ahoada Division in Rivers State, SP Bako Angbashim.
According to reports, SP Bako and his men were engaged in a fierce gun battle with a notorious cult leader in the area called 2baba when they reportedly ran out of ammunition. In the absence of any reinforcements, the policemen beat a tactical retreat but unfortunately the DPO who had suffered bullet wounds during the exchange was captured by the cultists, while a police informant who was injured is being treated in an undisclosed location.
In a gory video believed to have been released by the cultists, the dismembered remains of the Mr. Bako could be seen, while a voice is heard mocking him.
SP Bako had served in Khana LGA of Ogoni where he was quite popular for his penchant for attending events barefoot.
Confirming the incident, the Rivers State Police Command spokesperson, Grace Iringe-Koko, said the police is on the trail of the suspects to ensure they get arrested and prosecuted.
The statement reads
"Rivers killing: We will not rest until justice is served………… In an unfortunate incident on 8th of September ,2023, the DPO of Ahoada Division, SP Bako Angbashim, displayed exemplary courage during a mission to combat criminal activities in the Odumude Area of Ahoada East Local Government Area in Rivers State.
SP Bako Angbashim, alongside his dedicated team, embarked on a raid of known criminal blackspots in the region. The operation led to a pursuit of criminals from their concealed hideouts. Tragically, as they were returning from this operation, they were ambushed by a significant number of criminals who opened fire on the brave officers.
In the face of this adversity, SP Bako Angbashim valiantly held his ground, while his men, depleted of ammunition, made a tactical retreat. Regrettably, during this engagement, SP Bako Angbashim sustained fatal injuries, and one of his informants was also injured, currently receiving medical care for a gunshot wound.
The criminals seized the body of SP Bako Angbashim, forcing the remaining officers to return to their base for reinforcement. Efforts were made to rescue and recover the DPO's body, with assistance sought from the Army teams stationed at FOB Base Etraco.
However, the operation proved challenging due to the extremely dark conditions within the dense bush.
The Rivers State Commissioner of Police, CP Nwonyi Polycarp Emeka, PhD, has expressed deep determination to bring the perpetrators of this heinous act to justice.
An extensive investigation is currently underway to uncover the circumstances surrounding this tragic event. Our thoughts and condolences go out to the family of SP Bako Angbashim and all those affected by this distressing incident."