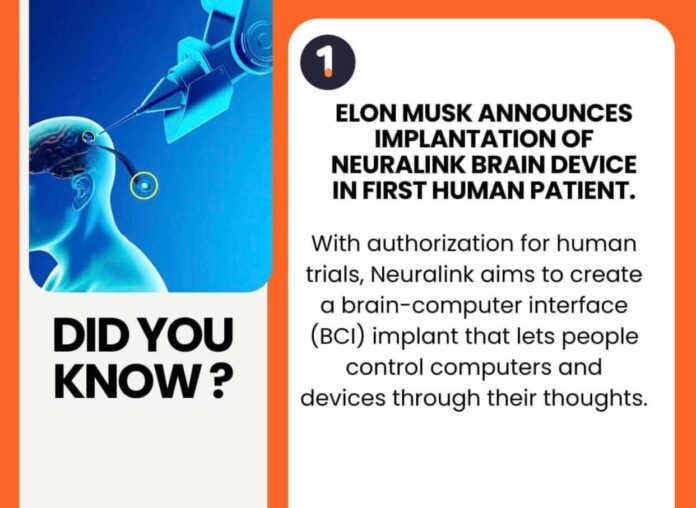 Elon Musk announces implantation of Neuralink brain device in first human patient
Elon Musk's Neuralink is about to implant its brain device in the first human patient!
With authorization for human trials, Neuralink aims to create a brain-computer interface (BCI) implant that lets people control computers and devices through their thoughts.
Neuralink offers hope for those with paralysis and spinal cord injuries.