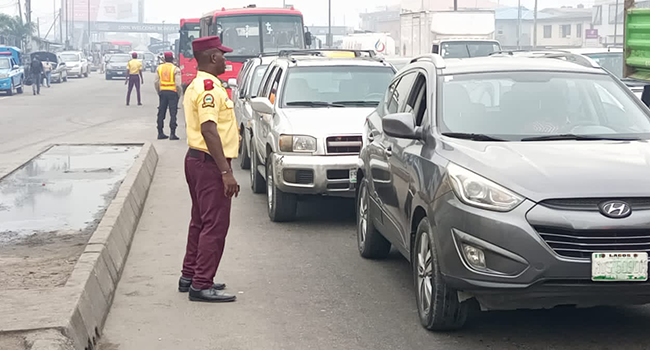 Fake LASTMA officer arrested for towing vehicle
FCGs reports that a man simply identified as Adejumo fatai, has been arrested for impersonating an official of the Lagos State Traffic Management Authority, LASTMA.
A trending video on the internet alleged that the suspect used LASTMA towing van to steal a vehicle on Monday around 6am at Somolu area of the Lagos state.
Reacting to the viral reports in a statement issued on Tuesday, LASTMA's Director, Public Affairs and Enlightenment Department, Adebayo Taofiq, stated that the driver of the towing vehicle was not their official.