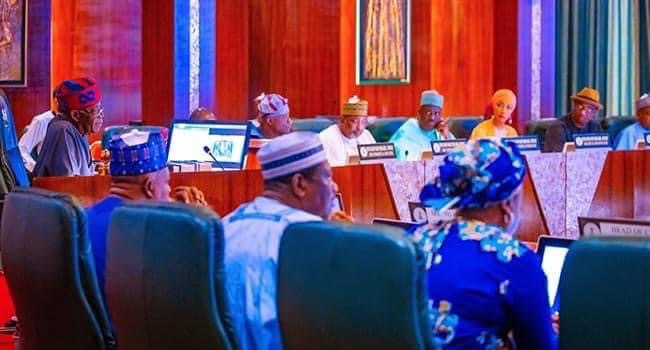 FEC approves drafting of new policy to regulate solid minerals sector
The Federal Executive Council meeting presided over by President Bola Ahmed Tinubu has permitted the Ministry of Solid Mineral Development to unveil a new draft policy that would drive the operations of the solid minerals sector.
Minister for Solid Mineral Development Dele Alake, who disclosed the information on Monday, said the approval for a review of the policy became necessary because, in a couple of years, resources derived from oil would go extinct, leaving the country in dire straits.
He underscored the relevance of solid minerals as critical to the economic survival of Nigeria, considering the volatility and uncertainties in the global oil market.
Alake, who briefed State House correspondents on the memo presented before FEC, noted that the clamour for climate change and green energy solutions, among other emerging innovations, all combine to reduce the value of oil in the international market.
Alake's words: "Of course, oil is still sold. However, the trend is going down. So if we are not careful, if we do not make conscious efforts to diversify, in a couple of years, Nigeria will find itself in economic dire straits and if we have an abundance of solid mineral resources, why shouldn't we diversify, concentrate, exploit judiciously, proficiently, and efficiently, these God-given abundance resources.
"This in essence, encapsulates the policy decision that the Federal Executive Council approved today. It's a draft policy on the entire solid mineral sector, covering the gamut of oil activities, operations, guidelines, regulatory framework, handling, sourcing, mining, everything that has to do with all the dynamics in the sector. This policy approval today that we got from the Federal Executive Council now gives us in the ministry, the teeth that we wanted to be able to act with precision on all of those things that we have marked up.