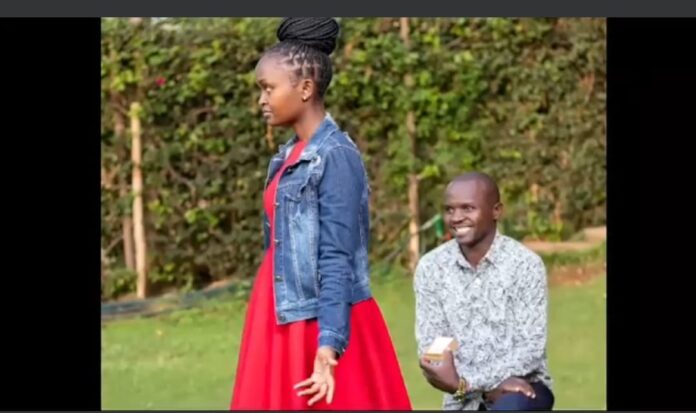 Kenyan pastor found dead on a day to his wedding (Photos)
FCGs reports that a 30-year-old man identified as Fred Gitau, was found dead a day to his wedding in Kenya.
Gitau, a pastor and online taxi driver, was set to tie the knot with his long-time fiancé, Joyce Waithira on Saturday, August 26, 2023, at Deliverance Church Kahawa Sukari, FCGs gathered
However, he was found dead in his house on Friday, August 25, with white foam coming out of his mouth.
The cause of his death could not be immediately established.
According to a journalist, Simon Mythiora, Fred was dropped home by a friend on Thursday night.
Earlier in the evening, Fred is alleged to have texted his sister, telling her that 'if anything ever happened to him, they should ask a certain person
It was gathered that Gitau was locked in his house by an unknown person who threw the keys to his mother's balcony.
When the mother found the key the following morning, she thought his son had thrown the keys and left for church.
Fred's mother was notified that there was to be a meeting at church on Friday morning that was allegedly called by his son.
When she found the keys on the balcony, she thought her son had already left. When she arrived at the church, Fred was not there.
That was when the church members told her it was her son who had called for the meeting but he was not picking up the phone. She called his number but there was no response.
One of the church members said something was not right and suggested they drove home and checked him in his house.
They drove back in a convoy and found Fred dead. There was no suicide notes.
According to friends, Fred was doing so well and had built his mother a nice bungalow.
They said he was a very jovial person and very close to her mother. He never showed any signs of depression or disturbance.
The postmortem will be conducted at Kenyatta University Hospital on Monday, August 28.