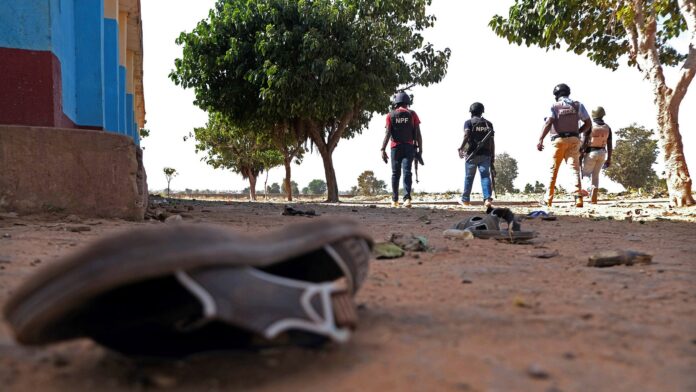 Kidnappers kills 2 abducts many along Ugwogu-Isi-Uzo road, Enugu
FCGs reports that about two persons were, on Friday, reportedly killed by suspected kidnappers who laid siege on the Ugwogo-Neke-Ikem road between Enugu East and Isi-Uzo local government areas of Enugu state.
It is still uncertain how many people were abducted in the attack
According to narration by an eyewitness, on Friday evening, between 7:30 and 8pm, the suspected kidnappers swooped on passersby along the road, shot sporadically at incoming vehicles and killed two persons in a vehicle, went further to another vehicle and kidnapped persons they commandeered into the bus.
According to the eyewitness, "Chief Cyril Mbah from Neke Odenigbo-Nike was gunned down by suspected kidnappers along Ugwogo/Isi-uzo road, near Neke Odenigbo junction.
"He was rushing home with his daughter in his car when he ran into a group of suspected kidnappers who suddenly opened fire on him. Unfortunately, he couldn't survive the gunshots but nothing happened to his daughter.
"The kidnappers went further, fired and flattened the tires of another vehicle approaching the scene and successfully whisked away the driver and other people on board. Till now no one is certain where they are."
When contacted, the Enugu Police Public Relations Officer, Daniel Ndukwe said he will verify the incident.