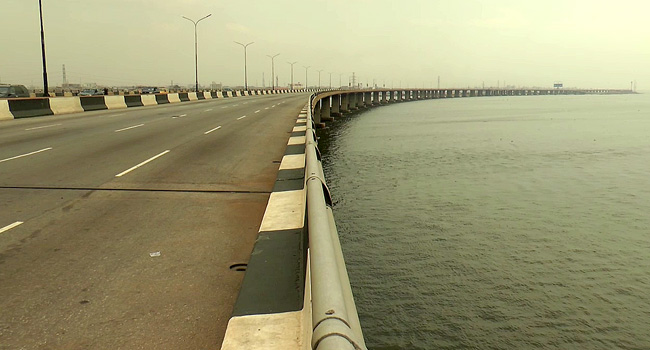 Lagos-Abuja To Take Four Hours Through Supersonic Highways — Umahi
FCGs reports that the Minister of Works, David Umahi has said that the proposed Lagos 4th Mainland Bridge Supersonic Highway will make travelling from Lagos to Abuja a four-hour journey.
The Minister stated this during a visit to Ogun and Oyo states on Thursday in continuation of his highway inspection tour, according to a statement by the Director Press and Public Relations unit of the Ministry of Works, Blessing Lere-Adams on Friday.
During a meeting with the Ogun State Governor, Dapo Abiodun in his Office in Abeokuta, the Ogun State capital, Umahi was quoted to have said, "Let me announce to you that Lagos proposed 4th Mainland Bridge Supersonic Highway will take four hours to drive from Lagos to Abuja.
"We had a presentation on it yesterday with the consultant and it's going to be on Public Private Partnership (PPP), driving from Lagos to Abuja will take 4 hours, we are concluding on it within one or two months and work will start."
He further told the Governor, "We have a programme called Highway Development Management Initiative (HDMI) and it allows states and other private investors to engage with the Federal Government either to take over a fully constructed road to toll and maintain it in partnership with FG or take a brand new road and reconstruct it and toll it under laid down agreement.
"l am very much open to that, we also bring some roads architecture into this kind of arrangement. Solar lights where we can fix CCTV to monitor our roads and increase visibility; this will largely reduce insecurity and also create service stations. We can monitor security at these service stations; we have mini clinics, toll vans at these stations just as we see outside the country."
Also holding similar meeting with Governor Seyi Makinde of Oyo State in his office in Ibadan, the Minister commended Oyo government for working on Federal Roads.
"You have done quite a number of roads and you were not waiting that you must have all approval before you do it, if we are waiting for due process of refund for working on FG roads, our people will be the ones to suffer. We are excited with Governor Seyi Makinde, we as a Government has also done a number of roads" Umahi said.