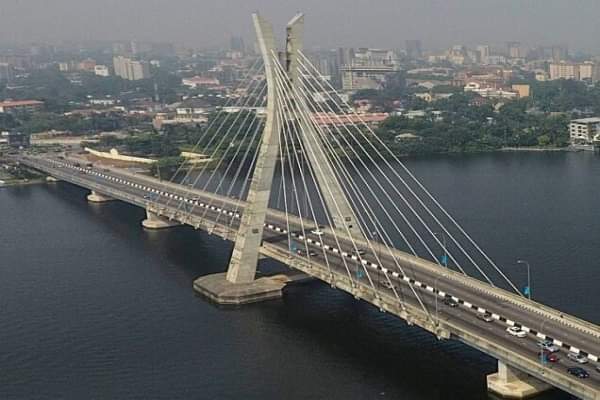 Lagos Govt Recovers Body Of Man Who Jumped Into Lekki-ikoyi Link Bridge Water
FCGS reports that the Lagos State Fire and Rescue Service can authoritatively report that the body of one adult male that jumped into the lagoon on Tuesday afternoon, Aug 8, 2023 from Lekki-Ikoyi link bridge has been recovered dead, today.
The search and rescue operations began in earnest immediately the alert of the incident was received at 14:53 hours culminated into the recovery of the body today by 09:15 hours at the LASEMA end of the lagoon bank.
The collaborative efforts include that of the Lagos State Fire and Rescue Service, Lagos State Waterways Authority, Lagos State Emergency Management Agency, Lagos State Health, Environmental Monitoring Unit and the locals to foreclose the joint operations.
Adeseye Margaret
Director,
Lagos State Fire and Rescue Service
August 10, 2023
Fire and Rescue Service, Lagos State Waterways Authority, Lagos State Emergency Management Agency, Lagos State Health, Environmental Monitoring Unit and the locals to foreclose the joint operations.

Adeseye Margaret
Director,
Lagos State Fire and Rescue Service
August 10, 2023

— Lagos State Fire and Rescue Service (@LagosRescue) August 10, 2023