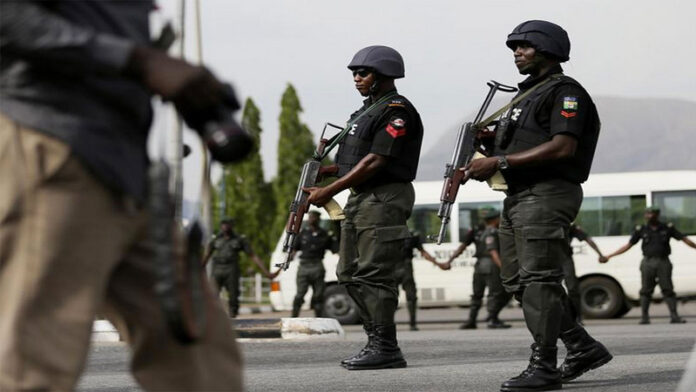 Man killed by police stray bullet while having good time in an outing with family
FCGs reports that a father of three identified as Olafuro Peterside, has died from stray bullet allegedly shot by a policeman attached to the Police Mobile Force, 43 Squadron in Gombe State.
FCGs gathered that the officer who is in the state on a special assignment was out with another colleague at a popular bar in Elekahia, Port Harcourt Local Government Area of Rivers State where the deceased was spending quality time with his family.
Pandemonium broke out when shouts of 'armed robbers' rented the air and the officer in an attempt to scare the robbers, fired a shot into the air. The shot fired allegedly killed the deceased.
Confirming the incident, the spokesperson of the state police command, Grace Iringe-Koko, said
"Yes, the command is aware of the incident. From the information at my disposal, the man was with his family. There was an incident of robbery in the area, so the policemen shot into the air in response to the alarm raised. So I think a stray bullet hit the man".
While extending her condolences to the family of the deceased, the police spokeswoman said the erring officer and his colleague were already undergoing interrogation.