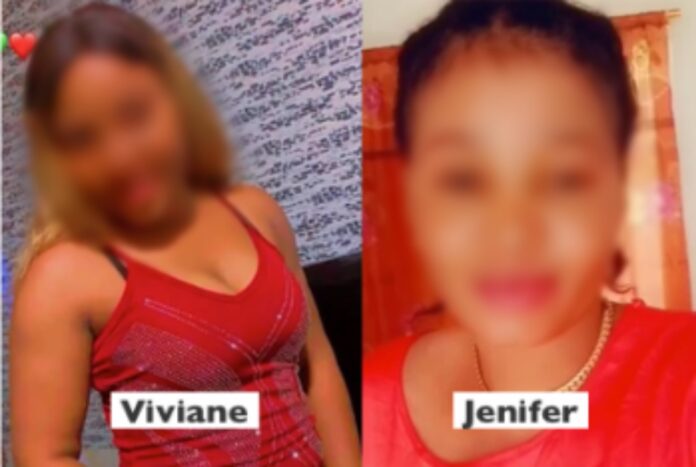 Nigerian women arrested in Gambia for alleged $3x trafficking of minors
FCGs reports that National Association Against Trafficking In Persons (NAATIP) has arrested two Nigerian women for alleged sex trafficking of minors in Gambia, the StandardNewsGambia reported on Monday, July 31, 2023.
The arrest came following an investigation launched by a new Gambian investigative outfit, The Guardian Intelligence Investigative Platform.
The investigation, focusing on $3x trafficking, was launched a few weeks ago following reports of massive trafficking of young Nigerian girls, some of whom are as young as 15 years.
The two women, who were held at the Brusubi and Kairaba police stations were released on bail and currently helping the police in their investigations.
A senior state lawyer told The Guardian Intelligence that $3x trafficking is not a capital offense in Gambian laws and because of that the alleged offenders can be bailed.
Jennifer and Viviane have since admitted to bringing the girls into the country but insisted that the girls knew they were coming to Banjul to trade in sex work. A claim all the girls interviewed by this medium denied.
"I admit that I brought them to The Gambia but I had informed them they will be doing Asawo ($3x work). I never told them they were going to do business or work in a restaurant," Viviane insisted.
When asked whether she knew the girls were underage and could not have given consent, Viviane said she would not know if the girls had not told her in the first place.
But one of the girls who was trafficked by Viviane said she was promised that she would work in a restaurant.
"I was shocked when I realised that I was brought to The Gambia to do Asawo (sex work)," she told this medium based on anonymity for safety reasons.
On her part, Jennifer who is believed to be one of the toughest among the traffickers, had a tough exchange with NAATIP investigators during the interrogation and insisted she has done nothing wrong.
When approached for comments, she tensely said: "I am unfairly targeted. I have done nothing wrong."
The investigation has managed to talk to about 10 victims who have given a detailed explanation of the trauma they face since arriving in the country. One of the victims detailed how she was forced to have sex with a man while seeing her period.
The reporting and prosecuting cases of $3x or human trafficking have been a major problem in The Gambia and many countries around the world, the publication reported.
The perpetrators usually get away with their actions through bribery and inducement of law enforcement officers.
There were cases where the madams were heard in WhatsApp audios shared by some of the victims warning them that they would not be able to have justice because even if they report the matter, they (madams) will pay money and get released. Despite several reports of trafficking cases.
The Gambia has not registered much success in terms of prosecution. But a senior investigator at NAATIP has expressed their desire to ensure that the alleged offenders are taken through due process and if found wanting they will be prosecuted.