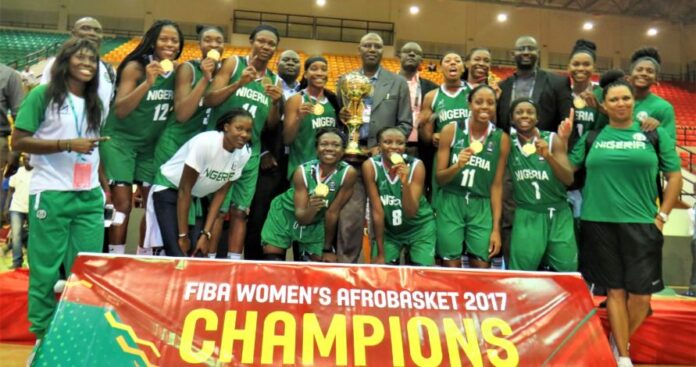 Oluremi Tinubu Congratulates D'tigress On Women's Afrobasket Win
FCGs reports that the First Lady of the Federal Republic of Nigeria Senator Oluremi Tinubu CON has hailed the Female National Basketball Team, the D'tigress of Nigeria for their well deserved victory at the 2023 FIBA Women's Afro Basket Tournament just concluded in Rwanda.
She said the success of the team is a clear evidence of dedication, commitment and team spirit, FCGs gathered from Busola Kokoyi's tweet on Saturday
The First Lady noted that the victory of the D'tigress is evidence of success in the horizon for Nigeria in every aspect especially as the Super Falcons will be taking on England on Monday in the round of 16 stage of the ongoing FIFA Women World Cup.
Senator Oluremi Tinubu seized the opportunity to wish the Super Falcons victory in the match.
This is the 4th consecutive victory of the D'tigress National Basketball team at the FIBA Afro Basket Tournament.
Congratulations @DtigressNG
The First Lady of the Federal Republic of Nigeria Senator Oluremi Tinubu CON has saluted the Female National Basketball Team, the D'tigress of Nigeria for their well deserved victory at the 2023 FIBA Women's Afro Basket Tournament just concluded in Rwanda.
She said the success of… pic.twitter.com/CCgAgz9Ydz

— Busola Kukoyi (@KukoyiBusola) August 5, 2023