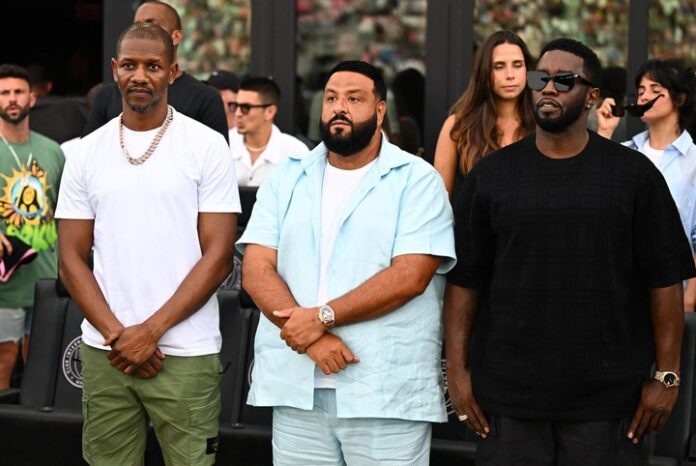 FCG reports that P Diddy, Camilla Cabello And DJ Khaled Watched Messi's Second Inter Miami Game
In what seems an inevitable sign of things to come, some of the world's biggest entertainers were in attendance to watch Lionel Messi strut his stuff for Inter Miami.
On-hand to watch his second appearance for the MLS club were none other than Diddy, DJ Khaled and Camila Cabello.
Beckham was seen hugging Diddy, in addition to Puerto Rican singer, Rauw Alejandro. Cabello also received a kiss and a hug from Mr. Beckham
While the celebrities are used to doing the entertaining, it was they who received a show.
Messi was at his magical best during the first-half; scoring a brace to put the home team up 2-0. Not done there, the seven-time Ballon d'Or winner added an assist after the half.
The Argentine offered comfort to Inter Miami fans by his sheer presence on the pitch, but his powers seemto extend off it.
He was seen reassuring DJ Khaled's son, who was crying prior to kickoff vs. Atlanta United.
Beyond his Inter Miami teammates, Messi was reunited with fellow World Cup winner and Argentina midfielder Thiago Almada.
The latter missed a penalty in the final minutes, ensuring there was room for only one Argentine in the spotlight. Though, he did leave Fort Lauderdale with the biggest prize of the night; Messi's game worn jersey.