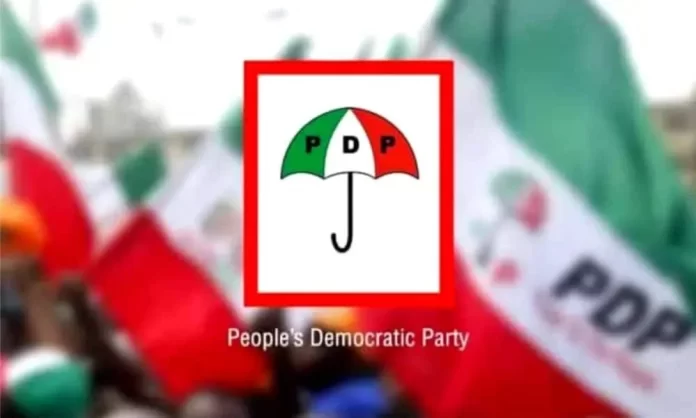 PDP Initiates Reconciliatory Steps To Reclaim South-East
The Peoples Democratic Party, PDP, in the South-East zone says it has begun the process of reconciling its aggrieved members who defected to other political parties.
The party said this at its zonal meeting in Enugu, pointing out that the measure was part of the efforts initiated to reclaim its position in the zone.
It expressed the hope that the initiative would help to consolidate its support base for the political and historical development of the country.
In a speech, Gov. Peter Mbah of Enugu State urged party leaders and faithful in the region to rise to the task of recovering its lost ground and rebuilding the party to its pre-eminent position in the years past.
Mbah, who is the leader of the party in the zone, said there was a need to rejig the party's financial, administrative and operational strategies.
He expressed a strong conviction that the party would rise again in the zone.
Mbah said, "As the National Vice Chairman South-East rightly observed, we have shed a lot of weight.
"Today, when you look at other parties, whether it is Labour Party, All Progressives Congress or the New Nigeria Peoples Party, and so on, you are actually talking about PDP members.
"But providence has placed a lot on us in the history of the party that we now have to steer the affairs of the party and pull it back to its former glory, to that pre-eminent position we have always held in the historical and political development of this country.
"And in doing that, we have a couple of areas we have to look into, such as financial, administrative, and operational strategies to bring us back to pre-eminence."
The Governor further said that it was time for the party to begin to craft a strategy on how it could get back to that "pole position" that they had always occupied.
"It means we have to first of all consolidate our support base as a party, and now reach out to our brothers and sisters, who may have felt aggrieved for one reason or the other and left the party to see how we can bring them back," he said.