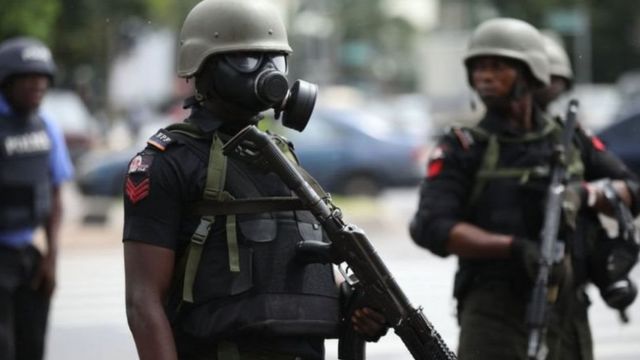 Police insp dismissed over day-old baby theft in Lagos
FCG reports that the Lagos State Police Command has approved the dismissal of Insp. Samuel Ukpabio, over alleged baby theft.
FCG learnt that the command's spokesperson, SP Benjamin Hundeyin, announced the dismissal on Thursday on his verified Twitter handle.
He said the recommendation of Ukpabio 's dismissal was approved on Thursday.
"The recommendation for the dismissal of Inspector Samuel Ukpabio has been approved.
"This automatically paves way for his prosecution.
"The State Commissioner of Police, CP Idowu Owohunwa, assures Lagosians of his unwavering determination to police the state within the dictates of rule of law, civility and respect for human life," he said.
It could be recalled that a 35-year-woman, Fortune Obhafuoso, had accused Ukpabio, who was attached to Panti Division, of conniving with others to steal her day-old baby.
The single mother of three claimed that Ukpabio arrested her, accused her of attempting to sell the baby for ₦3m and forced her to write a statement to that effect.
Obhafuoso, who claimed that she gave birth on Dec. 22, 2022, said the following day, Ukpabio forcefully took away the baby and gave him to an unidentified woman.
According to her, she was given ₦185,000 and threatened by Ukpabio never to return for the child or he will arrest her and take the remaining two children from her.
She eventually reported the matter to a rights activist, Dr Abiola Akiyode-Afolabi, the Founding Director, Women Advocates, Research and Documentation Centre, who petitioned security agents to wade into the issue.