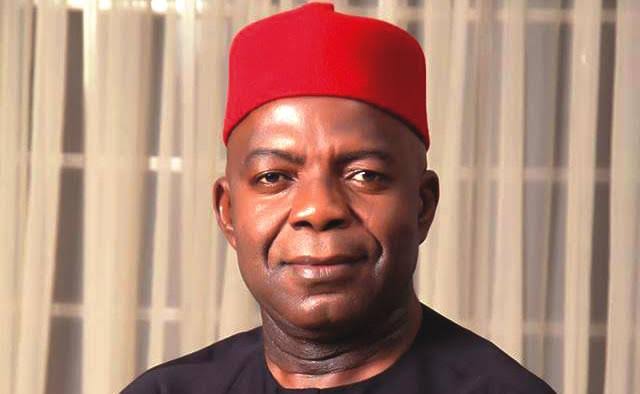 Publish The Names Of The Alleged Ghost Workers – PDP Tells Otti
FCG reports the Peoples Democratic Party, PDP Abia State has challenged, Governor Alex C. Otti to Publish the names of the ghost workers discovered in the pay roll.
FCG leantntThe PDP made the disclosure in a statement by the publicity secretary, Amah Abraham.
"The purported discovery of ghost workers without an accompanying proof of the names and account numbers of the ghost beneficiaries is not only childish but a plot that leads to nowhere. Thankfully, the Abia State government of Dr. Okezie Ikpeazu and past PDP governments never paid anybody cash, as salaries were paid through dedicated bank accounts with Bank Verification Numbers, BVN and other personal vital information of account holders as required by Nigerian banking regulations.
FCG leanrt the Abia PDP challenges governor Alex Otti and his team of discoverers to publish the name of the over 2000 ghost workers with their BVN numbers, addresses and other details and the ministries, departments and agencies of government that purportedly employed them to shame the perpetrators and possibly bring the culprits to justice.
These and many other missteps of the Alex Otti government point to the fact the present government ab initio was not prepared for governance and clearly does not understand that there are rules guiding the engagement and disengagement of civil servants and is not done by executive fiat. His resort to the tactics of a Sole Administrator in a civil climate would certainly fail, and woefully too."
*Hon. Elder Abraham Amah*
*Abia PDP Vice Chairman/Acting State Publicity Secretary*