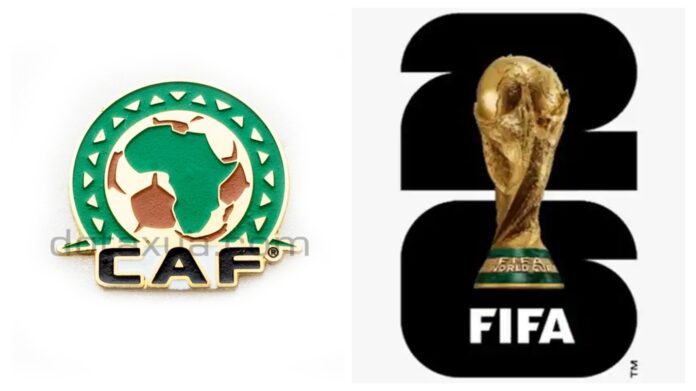 See FIFA World Cup 2026 Qualifier Draws
The World Cup/CAF Qualifiers is holding in Abidjan, Cote D'Ivoire.
The 54 Member Associations of CAF will be divided into nine(9) Groups with six(6) teams each.
Each team will play twice against every other team in their Group in a home-away, round-robin format. That means each team will play a total of ten games in all (5 home and 5 away games).
The 9 teams that emerge as Group winners will qualify directly to the FIFA World Cup 2026.
The 2026 FIFA World Cup will be the 23rd FIFA World Cup. The tournament will take place tentatively from 11 Jun 2026 – Sun, 19 Jul 2026 and will be jointly hosted by 16 cities in three North American countries: Canada, Mexico, and the United States (United 2026)
1. The tournament will be the first hosted by three nations.
2. The tournament will be the first to include 48 teams, expanded from 32. .
3. It will be the first World Cup since 2002 (Korea/Japan) to be hosted by more than one nation.
4. With its past hosting of the 1970 and 1986 tournaments, Mexico will become the first country to host or co-host the men's World Cup three times.
5. The United States last hosted the World Cup in 1994, whereas it will be Canada's first time hosting or co-hosting the men's tournament.
Argentina are the defending champions.
CAF has been allotted a possible (10) teams with nine (9) qualifying directly and one heading to a Continental Play-off tournament.
The four best runners-up will participate in this Play-off tournament with the winner going on to face six other teams from different Confederations to secure a spot for the United 2026.
NIGERIA is in Pot 1.
Match Day One & Two will take place between November 13-21, 2023.
UPDATED:
GROUP C
NIGERIA
South Africa
Benin Republic
Zimbabwe
Rwanda
Lesotho