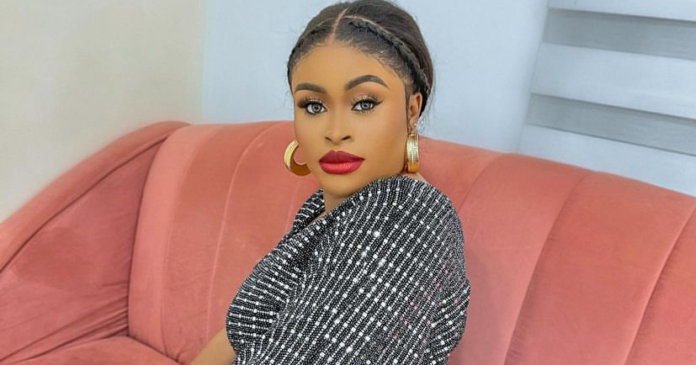 Video as actress Sarah Martins reacts of being accused of paying to kill Yul Edochie's daughter
Actress Sarah Martins has reacted to being accused of paying to get Yul And May Edochie's daughter, Danielle, killed.
The actress who has identified the person behind the rumour, said she's a follower who won from a giveaway she held. She said the lady attached a screenshot of the receipt of payment she got from the giveaway and passed it off as a receipt of payment to carry out the killing.
Sarah Martins who stated that she has now reached her breaking point, said she is a mother and won't another woman's child evil. She wrote;
"At this point I am exhausted! I woke up this morning with different messages and calls from concerned friends over an allegation made against me by Gistlover and her cohorts!
"First and foremost, I am a mother and a passionate one at that. I will NEVER wish death upon anyone talk more of someone's child. If I have ever thought or wished death upon anyone let it happen to me and mine!
"I did giveaway sometime in July on my Facebook page (sarahmartins tv) which I posted here and I clearly said I would randomly choose my winners on Facebook which I did and one miss Uzochi Sandra was among the 10 active followers I chose and credited with 5k each.
"Someone from the pit of hell, saw where the lady dropped an evil comment against May Yul Edochie's daughter and went back to my giveaway that she won sometimes ago and took a screenshot of it and then merged my picture to it and started circulating disgusting lies against me saying I paid her to kee Daniella the first daughter of May Edochie and the evil news has been flying round the internet.
"Of what benefit is it to me to even think ill of May and her children. This is a very heavy accusation and it is evil for someone to wake up and formulate such a heavy lie just to trend
"I have no hand in this, never have and never will! Please you'all should stay away from me…. I've had enough already!!!!!!
"Note: I have NEVER met the said lady before, I do not have any form of relationship with her. She's just a fan that attacks May's fans same way they attack me."