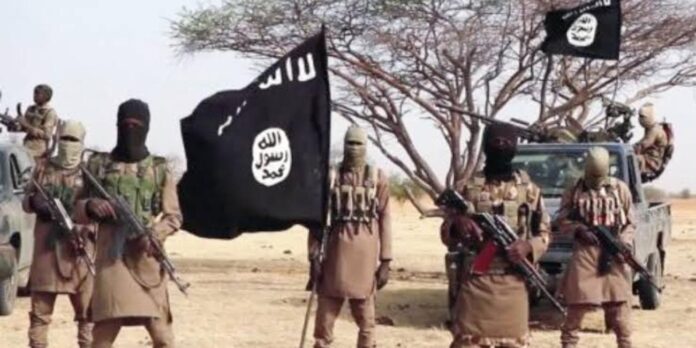 War as ISWAP sets to fight Boko Haram in Sambisa forest
FCGs reports that a Boko Haram commander was seen in a recent video showering praises on the fighters of the insurgent group for their victory and for displacing rival ISWAP terrorists in the Baga area of Borno.
In the video posted on X, formerly known as Twitter by Zagazola, the Boko Haram commander addressed the fighters in Hausa language, FCGs learnt
According to report by SAHARAREPORTERS, the Boko Haram commander said, "As we all know, it's going on in our minds that sometimes if you are overwhelmed with happiness, there are certain things you wouldn't be happy about if you don't say it with your mouth.
"That's why the person that is representing us, because he was unable to be with us, due to some unforeseen circumstances, assigned me to visit you.
"As you know, the religion of Islam is what brought us together and thankfully we have seen this in you. If there are youths like you, then the infidels will never be happy. For example, when we came here to stay in Baga, the infidels were unhappy with this and made many proposals for Baga to be ravaged by war.
"They have tried many times but the Almighty stopped their plan because there are men that are not afraid of death. Had it been there were men who were afraid of death, then they would have taken over this town, but God by his grace left it for his servant, and they even lost control of places they previously held."
"Standing firm by our religion is what made this possible. Had it been that when they came, the courage of the Mujahideen had been shattered, they would have come to stay in this town and they would do whatever pleases them," he said referring to the ISWAP group.
In another 26-second video, Boko Haram insurgents were seen celebrating in their camp after reportedly capturing 60 ISWAP fighters including three commanders.