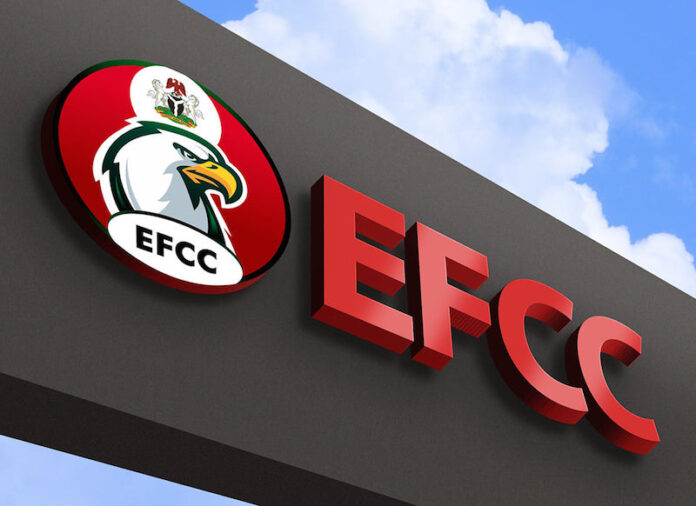 We Have No Department Like Cyber Crime – EFCC Tells Nigerians
FCG reports that EFCC has debunked a report which identified Cyber crime as a department under EFCC.
A caveat was posted on line on a new method used by hackers to hack people and was signed by cyber crime department under EFCC.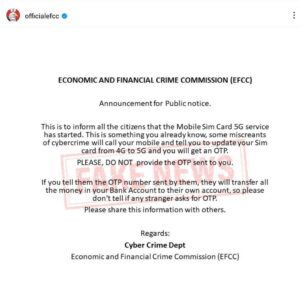 In reaction, Economic and Financial Crime Commission EFCC, has disassociated itself from such report maintaining that there is no such department as 'CYBER CRIME' under EFCC.
FAKE NEWS!
Do not be deceived, no department like Cyber Crime exist at the EFCC.
Be circumspect of the activities of fraudsters who devise strategies to scam the unsuspecting public.
For those behind this fake news, be assured, your days are numbered!
FAKE NEWS!
Do not be deceived, no department like Cyber Crime exist at the EFCC.
Be circumspect of the activities of fraudsters who devise strategies to scam the unsuspecting public.
For those behind this fake news, be assured, your days are numbered!#TowardsABetterNigeria pic.twitter.com/xdY44Eq0zQ

— EFCC Nigeria (@officialEFCC) July 4, 2023