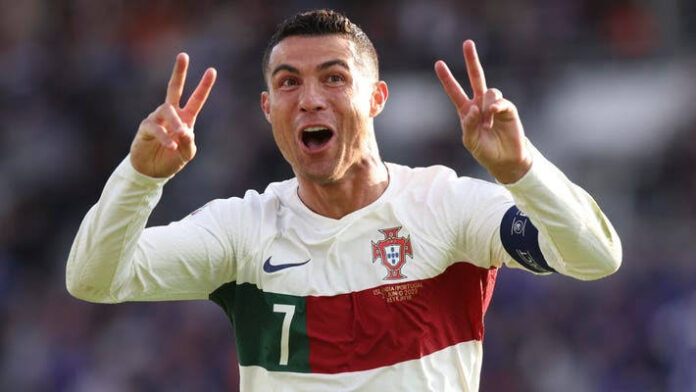 C. Ronaldo ranks Instagram topmost earner (list)
FCG reports that superstar footballer, Cristiano Ronaldo has leapfrogged reality star Kylie Jenner to become Instagram's highest-paid user.
FCG gathered that Ronaldo, who has the highest number of followers on the app with 597 million Instagram followers, has made a fortune by promoting several big brands on his account.
The former Manchester United striker now earns £1.87 million more than reality star Kylie Jenner in every sponsored post. The reality star has now fallen to the second position in the recent ranking.
According to reports from the Sun, Kylie Jenner has profited by endorsing designer Jean Paul Gaultier and her own products, like Kylie Cosmetics and Kylie Swim.
The footballer Lionel Messi, who charges £1.38 million for a sponsored post, is third on the Instagram Rich List. He has 479 million fans on the website and is the second most followed celebrity.
Singer Selena Gomez is ranked fourth, followed by actor Dwayne Johnson who is in fifth position.