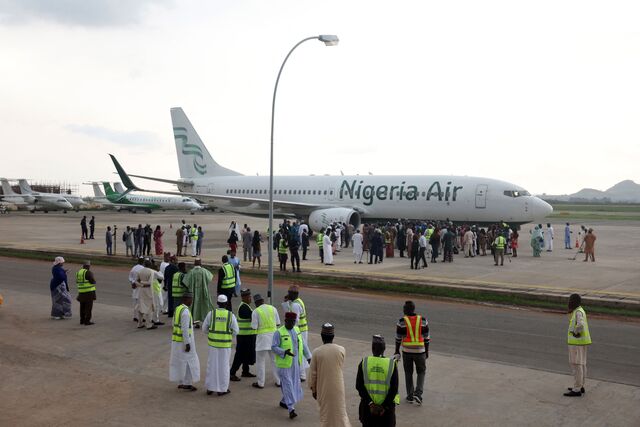 Ethiopian Air-backed Carrier Sets To Begin In Nigeria
FCGs reports that an airline established by Ethiopian Airlines Group in partnership with institutional investors and the Nigerian government plans to start operations in the West African nation as early as October.
FCGs learnt that the airline,Nigeria Air, will start with a combination of two wide-bodied planes and six narrow-bodied aircraft.
This was gathered from Mesfin Tasew, chief executive officer of Ethiopian Airlines interview with Bloomberg TV.
The proposed carrier will give Ethiopian Airlines, the continent's biggest, a foothold in Africa's most populous country, where about 23 domestic airlines compete for influence. Previous government attempts to start a flag carrier have failed.
The Nigerian government will own 5% in Nigeria Air. Ethiopian Airlines will control 49% stake of the new company, while the remaining will be held by Nigerian institutional investors including MRS Oil Nigeria Plc, two companies in the aviation sector, "a big financial institution" among others, said Zemedeneh Negatu, global chairman of Fairfax Africa Fund LLC, which is helping the investors raise funds.
Negatu declined to name the investors. Nigeria's government won't pay cash for its stake, he said.
Carriers in the nation have struggled to stay viable. They have been plagued by lack of access to foreign exchange, high cost of aviation fuel and multiple taxation regimes. Only Air Peace, the nation's biggest carrier, flies overseas.
Erstwhile flag carrier Nigeria Airways stopped operations in 2003 and was liquidated. A partnership with Virgin Atlantic Airways Ltd. to start an airline a year later collapsed after the UK-based company withdrew from the partnership over disagreements with the Nigerian government.
Operating an airline in Nigeria is "not a simple task. It will be a big challenge," Tasew said, adding that it has $82 million of funds it needs to repatriate from the country. "We have people who know the business culture of Nigeria. We believe we can manage and develop the airline."
Ethiopian Airlines won a bid to start Nigeria Air's operations in September 2022, but has faced resistance including a legal challenge from local rivals, which claim that it has been handed an undue advantage by the government, which could cripple their businesses.
Ethiopian, with the largest aircraft fleet in Africa, will leverage its 60 years of operational experience to help Nigeria Air lease planes at cheaper rates, Fairfax's Negatu said. The airline will also provide $400 million in guarantees to lessors for the acquisition of aircraft for Nigeria Air, he said.
Nigeria Air will start flying 15 domestic routes and then expand to West African cities as well as international routes including London, New York, and Shanghai.
Washington DC-based Fairfax has raised $250 million in equity financing for the airline and is considering whether to accept another $50 million from "two large institutional investors," he said.