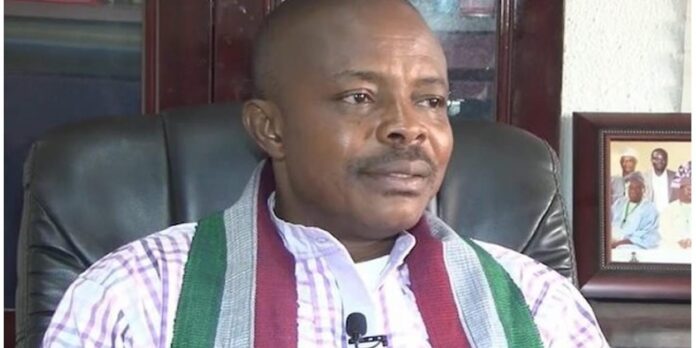 Fire Guts Joe Ajaero's House In Lagos
FCG reports that the residence of Nigeria Labour Congress President, Joe Ajaero has been gutted by fire in Lagos.
FCG gathered that the labour leader's Lagos residence was razed to the ground.
According to Vanguard, the cause of the fire could not yet be ascertained, the report added.
The labour union added that the fire which began from the roof was preceded by some strange noise that Ajaero's family thought was from domestic animals.
It was also learned that even the quick arrival of members of the community and the fire department could not save the situation.
However, none of the members of the family was willing to speak to the press about the situation.
Ajaero was reportedly in Geneva at the time his house in Lagos was on fire.
When pressed for comment, he reportedly stated that he gave thanks to God that no lives were lost.