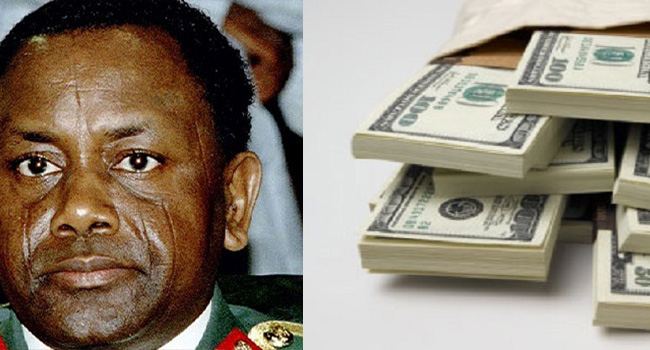 France To Return $150m Abacha Loot
The Presidency on Friday said France will return $150 million looted by former Nigerian military leader, General Sani Abacha.
In a statement, the Special Adviser to the President on Media and Publicity, Ajuri Ngelale, said President Bola Tinubu commended the European country for the decision.
Receiving the Minister of Europe and Foreign Affairs of France, Catherine Colonna, the highly-elated President hailed the strengthening of bilateral relations between Nigeria and France, noting that this progress followed his visit to Paris after his inauguration.
"Thank you for the good news on the return of Abacha loot. We appreciate your effective cooperation concerning the return of Nigeria's money. It will be judiciously applied in attaining our development objectives," Tinubu was quoted as saying.
While emphasising the need to reinforce collaboration on both political and economic fronts, the President welcomed the growing cooperation between the two countries in areas of shared interest, such as climate change, economic integration, education, and culture.
Tinubu also acknowledged the signing of a €100 million agreement between Nigeria and France to support the i-DICE programme — a Federal Government initiative to promote investment in Information and Communications Technology (ICT) and Creative Arts Industries.
The agreement was signed by the Minister of Communications, Innovation, and Digital Technology, Dr. 'Bosun Tijani, and the French Minister of Europe and Foreign Affairs at an earlier event at Tafawa Balewa House, the headquarters of the Federal Ministry of Foreign Affairs.
In her remarks, the French minister conveyed the goodwill of President Emmanuel Macron and expressed France's readiness to expand mutually beneficial collaboration with Nigeria across multiple sectors.
She proceeded to extend a formal invitation to President Bola Tinubu to attend the forthcoming Paris Peace Forum.
Speaking on the Abacha loot, the French Presidential Envoy said the repatriation followed the completion of legal processes.
"It was a long process, but we are glad that it was concluded. Sometimes, justice may be slow, but this is a very good achievement," she said.
Colonna also commended President Tinubu's leadership in handling the affairs of the Economic Community of West African States (ECOWAS), saying: "We support your efforts at ECOWAS. We are behind you because we believe that constitutional order is a treasure for all countries, and democracy must be a reality".