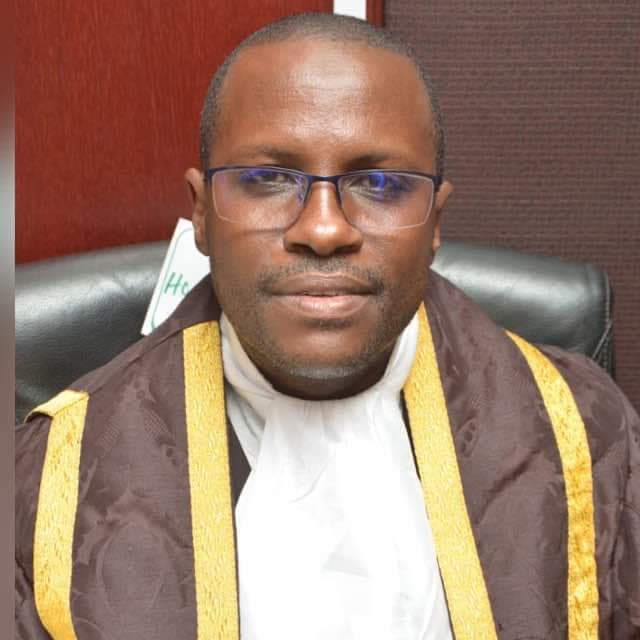 Gov Namadi, congratulates Adamu Aliyu on new appointment as ICPC chairman
Jigawa State Governor, Mallam Umar A. Namadi FCA, expressed his heartfelt congratulations to Dr. Musa Adamu Aliyu, the Attorney General and Commissioner of Justice for Jigawa State, on his recent appointment as the Chairman and Chief Executive Officer of the Independent Corrupt Practices and Other Related Offenses Commission (ICPC).
Dr. Musa Adamu Aliyu, a seasoned legal professional and a dedicated public servant, has played a pivotal role in the legal and governance landscape of Jigawa State. His appointment as the head of ICPC is a testament to his unwavering commitment to justice, transparency, and the fight against corruption.
Governor Umar A. Namadi stated, "I am delighted to extend my warmest congratulations to Dr. Musa Adamu Aliyu on this well-deserved appointment. His tenure as Attorney General and Commissioner of Justice in Jigawa State has been marked by his dedication to upholding the rule of law and ensuring justice prevails. I have no doubt that he will bring this same passion and integrity to his new role as the Chairman and CEO of ICPC."
The Governor went on to commend Dr. Musa Adamu Aliyu's exemplary track record in service to Jigawa State, highlighting his numerous achievements and the positive impact he has made in the state's legal system.
The appointment of Dr. Musa Adamu Aliyu to lead ICPC is seen as a significant milestone in the ongoing efforts to combat corruption in Nigeria. It underscores the importance of integrity and accountability in public service and governance.
Governor Umar A. Namadi concluded by stating, "I have every confidence that Dr. Musa Adamu Aliyu will excel in his new role and make a substantial contribution to the continued fight against corruption in our nation. On behalf of the people of Jigawa State, I extend our warmest wishes for a successful and impactful tenure as ICPC Chairman and CEO."
-Mallam Garba Al-Hadejawy FCAI, FIMC
S.A New Media to Jigawa state Governor.