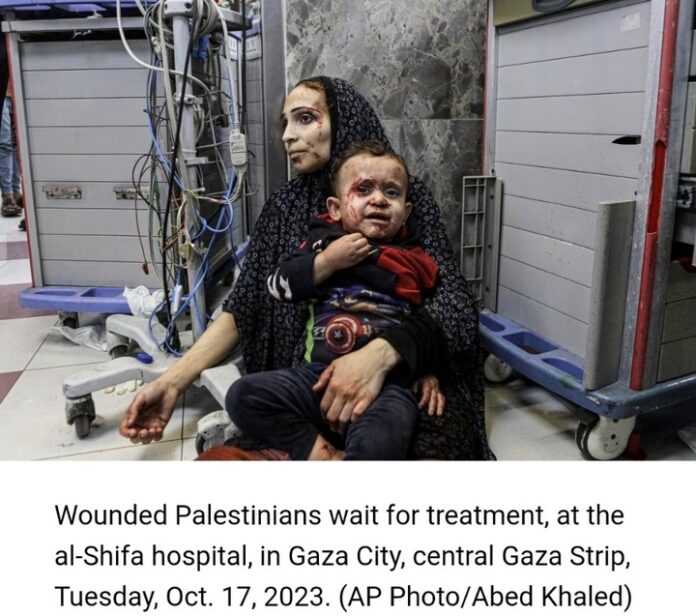 Israel denies bombing Gaza Baptist Hospital
The Israeli military says it had no involvement in an explosion that killed hundreds of people at a Gaza City hospital and that the blast was caused by a misfired Palestinian rocket.
The Hamas-run Health Ministry in Gaza says an Israeli airstrike caused the blast, and that it killed some 500 people, many of whom had sought shelter from an ongoing Israeli offensive.
The Israeli military, however, said Palestinian militants had fired a barrage of rockets near the hospital at the time.