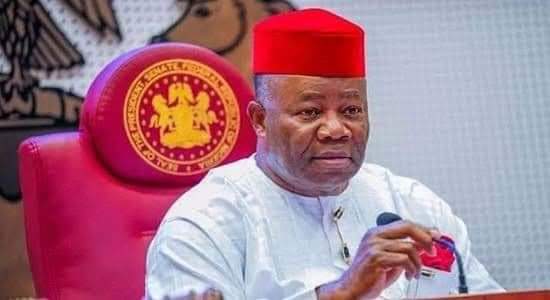 How To Tackle Corruption In Nigeria – Akpabio
FCGs reports that Senate President Godswill Akpabio says there needs to be a change in behaviour and attitude from citizens if the scourge of corruption and social decadence in Nigeria are to be addressed meaningfully
Akpabio made this known on Tuesday at the national policy dialogue on corruption, social norms and behaviour change in Nigeria.
He was represented at the event by Saviour Enyiekere, his deputy chief of staff. The dialogue was organised by the Independent Corrupt Practices and Other Related Offences Commission (ICPC), FCGs learnt
The senate president said behavioural change could be Nigeria's single biggest instrument in addressing corruption and the destruction of social norms in the country.
"The process of behavioural change typically involves awareness and recognising the need for change and potential benefits and consequences associated thereof," he said.
"This affects gathering information, learning, and becoming aware of existing behaviours. It also involves motivation and developing the desire to change.
"The motivation to change certain behaviours can be influenced by personal goals, values, social pressures, or external incentives.
"Essentially, behavioural change becomes possible when we educate and inform by providing accurate and relevant information about unacceptable behaviours, their consequences, and alternative options.
"This helps individuals make informed decisions and understand the benefits of the change that we seek. I also believe that in achieving behavioural changes, incentives and rewards play a great role as they tend to reinforce desired behaviours.