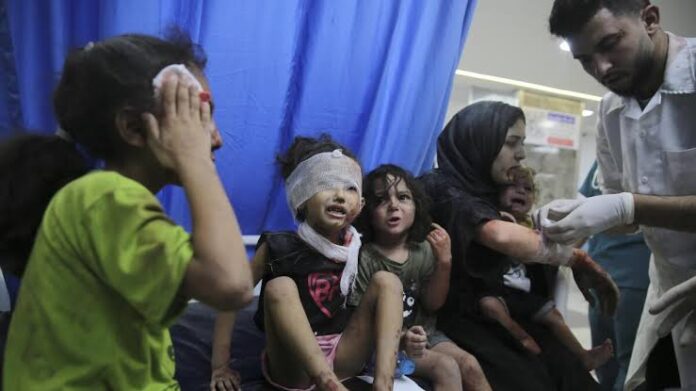 Israel Issues Final Warning To Al Awda Hospital, 2 Others 2 Evacuate Immediately
It is been reported that Israel is set to cut off internet connectivity in Gaza today
UPDATE from Gaza: The message we received a few hrs ago was that MSF-supported Al Awda Hospital is still standing.
After spending part of the night in the street with bombs landing in close proximity, we understand that some medical staff & all patients have been able to move-
but the situation remains extremely complicated and chaotic.
"The Israeli Occupation contacted us and informed us that it would bomb the hospital with warplanes."
We call on Israel once again to cease the indiscriminate bloodshed, withdraw the evacuation order, and protect health care facilities and civilians.
Source: MSF International
The Palestinian Red Crescent Society received an order from Israeli forces on Saturday with a new deadline to evacuate its Al-Quds hospital in Gaza City by 1300 GMT (16:00 pm local), according to a statement.
An initial deadline was given for 0300 GMT (06:00 am local) but was later extended.
However, the association said they cannot evacuate the hospital and it is obliged under a humanitarian mandate to continue providing services to the sick and wounded, the statement added.