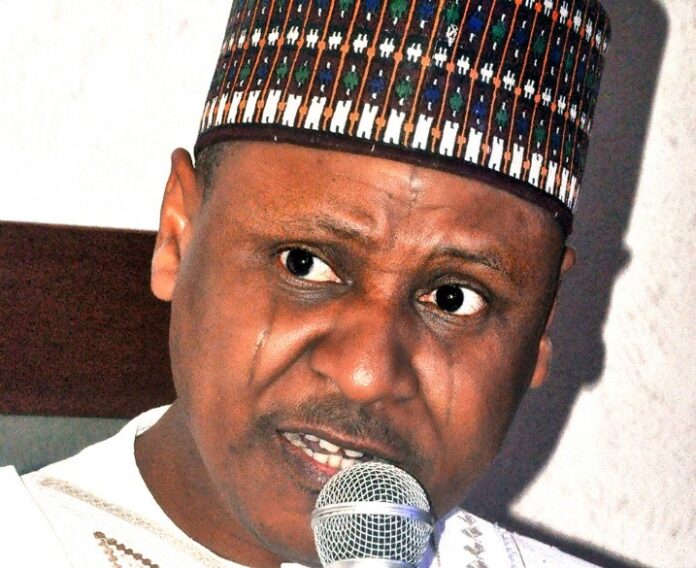 It is disturbing Nigerians have lost hope in their leaders – Mohammed Idris
The Minister of Information and National Orientation, Mohammed Idris, says he is advocating trust in public communication as most Nigerians no longer have faith in their leaders. The minister stated this in an exclusive interview with the News Agency of Nigeria in Abuja.
"What we want is to let Nigerians know the truth from those that should tell the truth. I think it is imperative that trust in public communication should be returned.
"This is because we have seen a gradual erosion in the belief and trust of government communication in this country. We have reached a level where most Nigerians don't even believe what their leaders are telling them and these are leaders the people elected by themselves.
"So, there is a need for us, seeing where we are coming from and seeing that deficit in trust, to begin to, at least maintain the truth at all times, no matter what it cost, so that people can then trust their leaders and the information coming from them," he said.
According to the minister, telling the truth is the starting point, adding that when people know that the government is telling the truth, those who are reporting the information also have to report the truth.
He said the government is going to encourage everyone involved to always say the truth.
"We are going to campaign against conveyors of bad news because bad news can lead to destruction, anarchy and disunity. It is absolutely important that we tell the truth at all times, and we are going to encourage all media practitioners to adhere to the values and truth; the values that this profession had taught us," the minister said.
On fake news, the minister emphasised that it was not only Nigeria's problem, stressing that it is actually a global challenge that even developed countries are struggling to overcome. He explained that there is a global search for the best way to tackle the issue of fake news.
"When such best strategy is gotten, Nigeria will begin to key into it, to see that the issues of fake news are dealt with in a more responsible manner. This will be done without infringing on the rights of the people and what is happening around them".
(NAN)