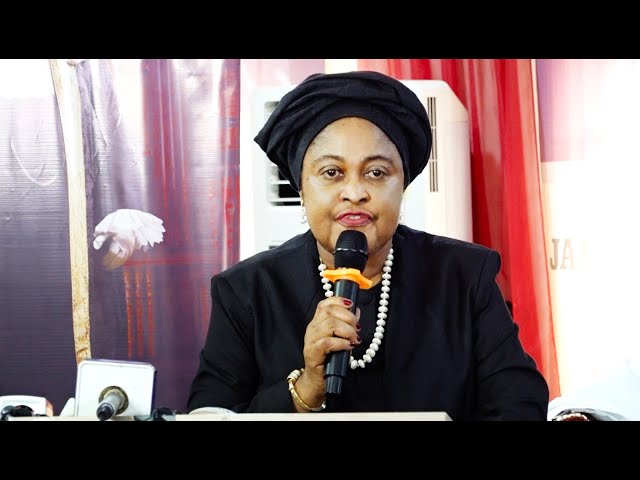 Labour Party cries out over Odili's pre-judgment remarks
The Labour Party on Tuesday expressed worry over what it labelled a preemptive pronouncement by a retired Justice of the Supreme Court, Mary Odili, about the upcoming judgement of the Presidential Election Petition Court, PEPC, scheduled for Wednesday.
LP's National Publicity Secretary, Obiora Ifoh, made this known in a statement released in Abuja, on Tuesday.
Ifoh said, "The unguarded statement from the former Justice of the Supreme Court of Nigeria, Justice Mary Odili, in Abuja, last week at a colloquium to mark the 25th anniversary of the elevation of a renowned jurist, JK Gadzama to the rank of Senior Advocate of Nigeria, SAN.
"And the boasting of some persons, serving ministers and notable legislators about the outcome has left our party in shock.
"When those who should know the importance of the sanctity of the judiciary descend to the arena of abusing it with their preemptive utterances just to show loyalty and support to their interests, we as a party see this as unfortunate and dangerous to our democratic journey as a nation.
"We note also, the needless lavish showering of praises on the legal counsels of both APC and Bola Ahmed Tinubu by the retired Justice when the gathering was not theirs.
"We find this extremely undignified of a renowned jurist who rose to the peak of her career in the country's Apex court and who as the Chairperson of the body of benchers, should be at the forefront of defending the virtuousness of the courts."
Mary Odili had said that the lawyer defending President Bola Tinubu at the elections petitions tribunal, Wole Olanipekun, is a master of electoral disputes whose expertise in tribunal litigation inspires confidence for victory.
Odili also claimed that "a resetting of the mind" is soon to come for losers who would eventually accept their loss.