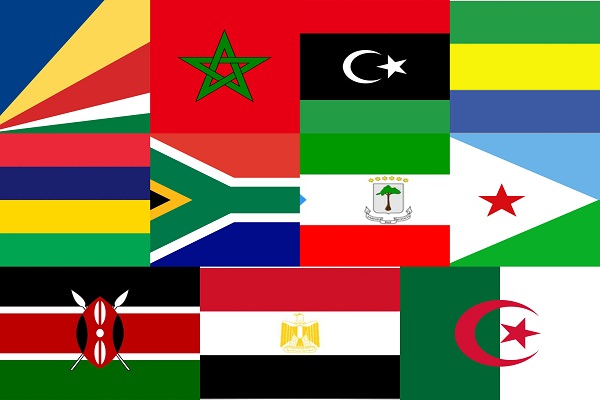 List Of Africa's Highest Minimum Wages Per Month
FCGs reports the list of Africa's highest minimum wages per month
1. Seychelles
Minimum wage: $426
Seychelles has the highest minimum wage in Africa at $426 per month.
Seychelles is an island nation off the coast of east Africa. The country is a tourist haven on the African continent and is made up of less than 500,000 people. Seychelles doubles as Africa's most developed country and the richest country from the GDP per capita.
2. Morocco
Minimum wage: $360
Morocco has the second highest minimum wage in Africa at $426 per month.
Morocco's biggest employment sector is agriculture, the country also has a significant presence in manufacturing, tourism, mining and others. In 2018, Morocco was announced as the most visited country in Africa beating South Africa, Kenya, Egypt and others to clinch the position.
3. Libya
Minimum wage: $325
Libya has the third highest minimum wage in Africa at $325 per month.
The Libyan labour industry has some of the most stable laws guiding labourers' earnings on the entire African continent, the law provides for an eight-hour-a-day work life. Nonetheless, the industry has been claimed to be largely discriminatory offering secluded treatments to citizens and other Africans, with some drawing some racial concerns. The country has its capital Tripoli.
4. Gabon
Minimum wage: $255
The current minimum wage in Gabon in Dollars is $255 per month.
Gabon has a sufficiently standard labour industry, nonetheless, a majority of the laws on labour in the country are either not enforced or are ignored by employers. This has seen complaints from labourers working longer hours and even earning less than minimum wage.
Agriculture is the country's biggest employer.
Read Also: Fed Govt, states open talks on minimum wage review
5. Mauritius
Minimum wage: $251
The Minimum wage in Mauritius is $251.
Mauritius has a very flexible labour sector with increased concentration on finance, tourism and other service-related sectors. The country has a population of over one million people with Port Louis being its capital and largest city.
Mauritius is currently home to some of the biggest financial service providers on the African continent.
6. South Africa
Minimum wage: $242
South Africa is the sixth highest-paying nation on the African continent. The country has a minimum wage of $242.
South Africa has transformed its labour laws since the apartheid era with free trade and an eventual open economy for all South Africans.
7. Equatorial Guinea
Minimum wage: $200
Equatorial Guinea's minimum wage is currently $200.
Equatorial Guinea has large petroleum reserves.
Nonetheless, Equatorial Guinea's Minimum Wage is the lowest amount a worker can be legally paid for his work.
The labour laws in Equatorial Guinea are somewhat dictatorial, with the absence of labour unions, strikes made illegal and the compulsory work-for-pay regime. Employees in Equatorial Guinea only have the option of reporting their employment grievances to form employers, including the government, to the Ministry of labour. The country's capital is Malabo and has a population of over a million people.
8. Djibouti
Minimum wage: $198
Djibouti canceled its national minimum wage as part of the 2006 Labor Code in favor of occupational categories. Now, employers and employees set wages as part of an employment contract. Public sector workers have a minimum wage of 35,000 DJF, or about $198 a month.
9. Kenya
Minimum wage: $178
The East African nation is the largest economy in East Africa and also stands as one of Africa's strongest financial centres. Kenya has a stable labour industry with some of the most skilled labour forces when it comes to service offerings.
The Kenyan economy is the 3rd largest in Sub-Saharan Africa and is one of the richest nations in Africa by GDP per capita. Its capital, Nairobi, is one of Africa's strongest financial cities and the biggest financial centre in East Africa.
10. Egypt
Minimum wage: $172
Egypt's legal monthly minimum wage is $172.
Some of the major business centers in Egypt include Cairo, Alexandria, and Sharm el-Sheikh.
11. Algeria
Minimum wage: $170
The minimum wage in Algeria is $170.
Algeria is a petroleum-producing nation and is the largest nation in Africa by land mass.
The country has made considerable success in its labour relations over the years and has a stable economic atmosphere attracting thousands of workers from across North Africa and Asia.