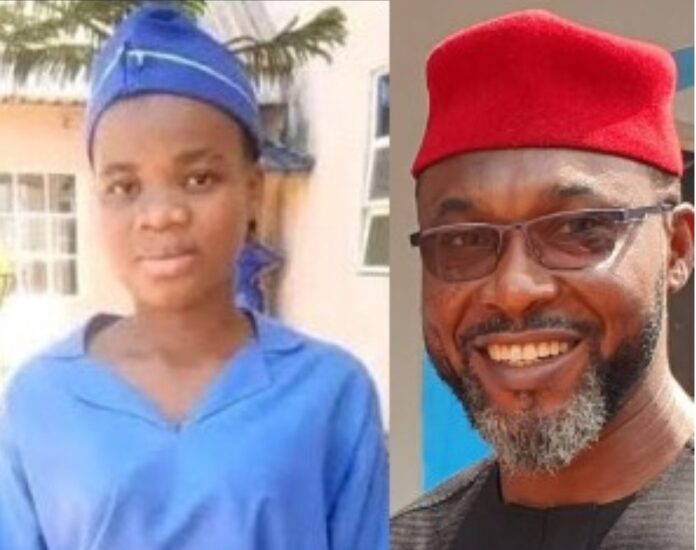 Mmesoma vs JAMB: Osita Chidoka Was Set To Beg JAMB
With Friday's revelation that Mmesoma Ejikeme admittedly manipulated her Unified Tertiary Matriculation Examination (UTME) result, FCG reports that the former Minister of Aviation Osita Chidoka says his offer to beg for leniency on her behalf still stands.
FCG reported that Ejikeme had claimed she scored 362 out of 400, which would have made the 19-year-old the best-performing candidate of the year.
But Joint Admissions and Matriculation Board (JAMB) noted that the template of the document bearing her result was discontinued in 2021. The exam body, therefore, rejected the result as "patently fake" and assured her that she would face prosecution.
JAMB further revealed that her actual score was 249 and barred her from taking its mandatory examination for intending undergraduates for three years.
However, Chidoka on Wednesday said he was ready to beg JAMB if the candidate came clean about her result.
FCG learnt that the former minister, who also owns the computer-based test (CBT) centre where Mmesoma sat for her examination, asked her to explain how she got the result and "who led her down that path".
"If she does that, I will lend my voice to beg JAMB to note her age and show more leniency," he said.
In a statement made available to Channels Television on Saturday, Chidoka restated his desire to intervene, saying, "My offer to plead with JAMB still stands and I will do so."
He also appealed that people remain mindful of her young age and work towards using the experience as a teaching moment.
"Castigating her will be counterproductive. I believe in justice and also in mercy and restoration," he said.
According to Channelstv, Chidoka on Wednesday highlighted two red flags he observed when he saw the candidate's result which had been circulating online.
"First, our center is no longer addressed as Thomas Chidoka Center for Human Development on the JAMB portal since 2021. The correct name on the JAMB portal and Main Examination Slip is Nkemefuna Foundation (Thomas Chidoka Center for Human Development)," he said.
"Her (Nmesoma) result showing Thomas Chidoka without the Nkemefuna Foundation, which was on her Main Examination slip, raised my suspicion about the genuineness of the result."
According to him, the second red flag was the result template.
"A cursory review of some of those who took the last examination at our center showed a different result slip template with the candidate's passport picture, JAMB watermarks, and no mention of the name of the examination center," he said.
"I gave the young Nmesoma the benefit of the doubt and waited to see if she would explain how she got the result, which is obviously not the result template that Jamb used in 2023. I knew it was fake," said the ex-minister, noting that his centre had been involved with JAMB since 2016.
He commended JAMB for coming out "forcefully" to defend its integrity, saying the Independent National Electoral Commission (INEC) should act like JAMB and explain the "technical glitch" the commission suffered in the February 25, 2023, presidential election.