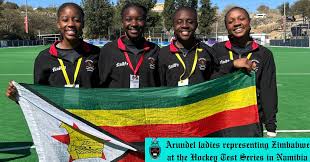 Nigerian Men Spoil Our Women – Zimbabwe Man Complains
Zimbabwean man Fainos Kamunda Laments about the special treatment Nigerian men provide to Zimbabwean women, sometimes leading them to prioritize international partners. Kamunda warned🤔 that men dating women with previous Nigerian partners should be prepared for potential distractions, as Nigerian men are often generous with Zimbabwean women, including financial support💰. This highlights a dynamic in international relationships💏.
He wrote:
"If your current missus has dated a Nigerian or any west African before muri kungotandara. Her heart is fixated somewhere else. Those Nig8az spoil our ladies rotten.
Apart from providing GIRLFRIEND allowance – they call their woman MADAM. WOMAN with no pimple."
In other news, reality TV star and medical doctor Dr. Chery Osagwe popularly known as Dr. Cherry, has advised ladies not to betray their female best friends because of a man.
Dr. Cherry, who was one of the housemates on the show 'Ultimate love' that took place in 2020 shared the post via the microblogging platform X formerly known as Twitter.
While dishing out the advise, the reality tv star used the All Stars Big Brother Naija Housemates, Angel, Venita and Mercy as reference.
According to Dr. Cherry she believes that the issue that happened between the housemates was because Angel and Venita put their individual partner first instead of their friend, Mercy.