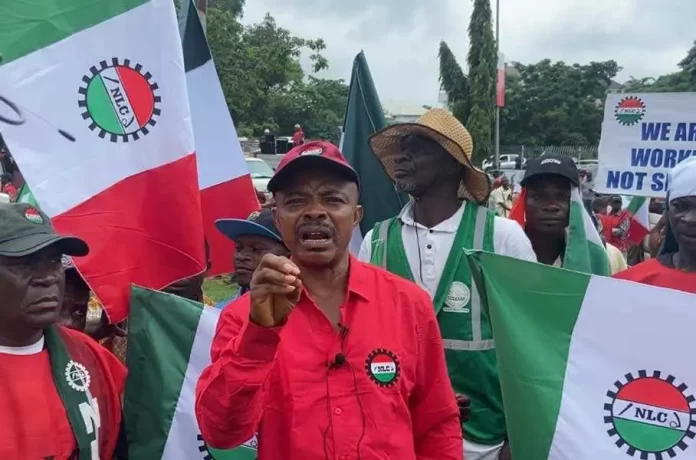 NLC, TUC warns FG over delayed MOU
The state chapters of the Nigeria Labour Congress and the Trade Union Congress have expressed displeasure at the slow pace of implemeting the Memorandum of Understanding it signed with the Federal Government to avert its planned nationwide strike.
The organized labour warned that failure to implement the agreement before the October 30 deadline might leave them with no choice but to go on strike, They added that they had commenced mobilisation of their members across the country.
Asked on Tuesday, Oct. 24, whether Labour was satisfied with the implementation of the MoU, the Head of Information and Public Affairs of the NLC, Benson Upah, said,
"No, we are not. The government could do better and faster. We issued a statement a few days ago in which we expressed our displeasure with the Minister of Labour and Employment."
The national leadership of the NLC and TUC had on October 1 reached an agreement with the Federal Government to pay N35,000 to all federal workers beginning from September, pending when a new national minimum wage would be signed into law.
The resolution provided that the wage award would be paid to the federal workers for six months while states were encouraged to extend the same benefit to their workers.
The unions had threatened to declare a nationwide strike on October 3 but the move was suspended on the condition that the wage award, cash transfer, and some other resolutions must be implemented within 30 days effective from the day the MoU was signed.
Of the 15 demands contained in the MoU, only a handful have been implemented by the government.
Now, union leaders say the union might be forced to declare an industrial action after the October 30 deadline if the federal and state governments failed to implement the terms of the resolutions agreed with the organised Labour.