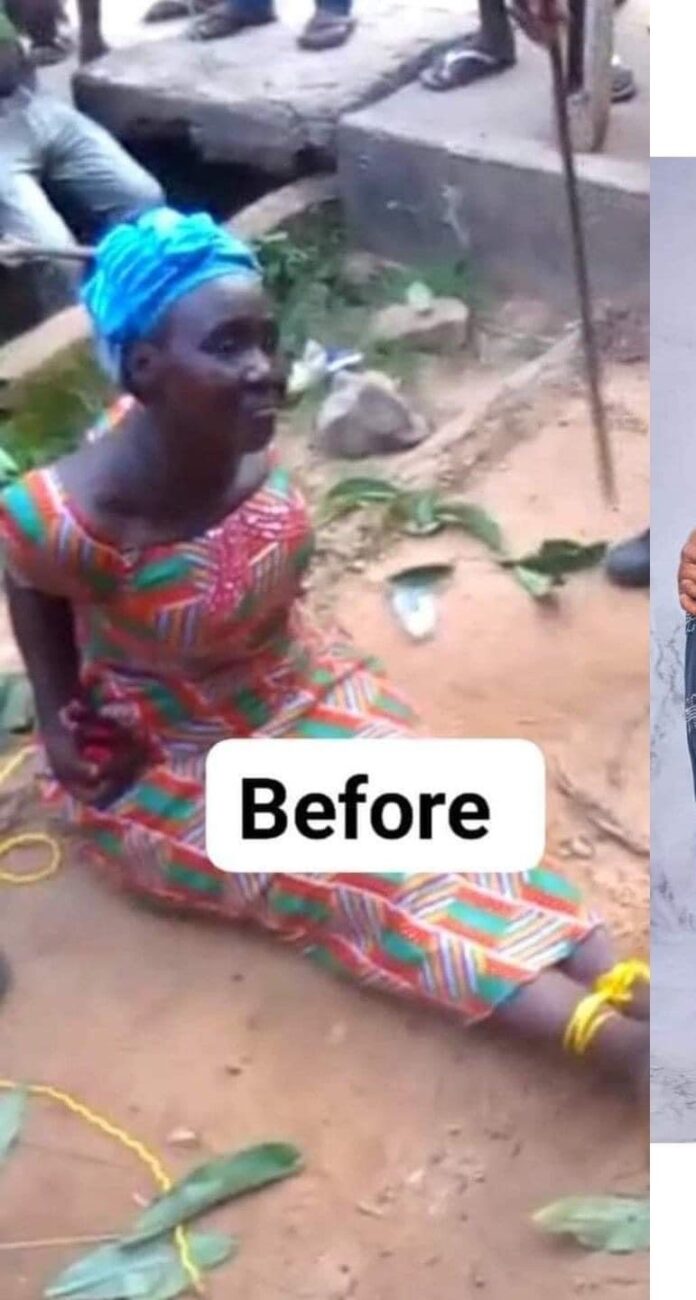 Photos before and after Mrs Okechi was tagged a witch in Abia State
This woman was accused of being a witch in August, 2022 in Abia state,
See how it all started from the links below
Disturbing Video: Widow accused of being a witch brutalised by youths in Abia
Emotional moment when daughter of woman accused of being a witch, brutalized met mum broke down in tears
Report has it that the Mrs Okechi relocated to Asaba through the help of a human right activist, Mr Harrison Gwamnishu where she was well taken care of.
According a facebook post made by Mr Harrison on Wednesday, 11th October, 2023, Mrs Okechi celebrated her birthday and photos of when she was tagged a witch and now was shared for comparison.
His post read
Happy Birthday Mummy Okechi Amarachi Nne Onyinye.
It's been more than one years since you left Abia State to live with me in Asaba, Delta State.
They called you a WITCH and I call you a MOTHER.
Today, I celebrate you and wish you all the best in life.
HAPPY BIRTHDAY STRONG MOTHER.