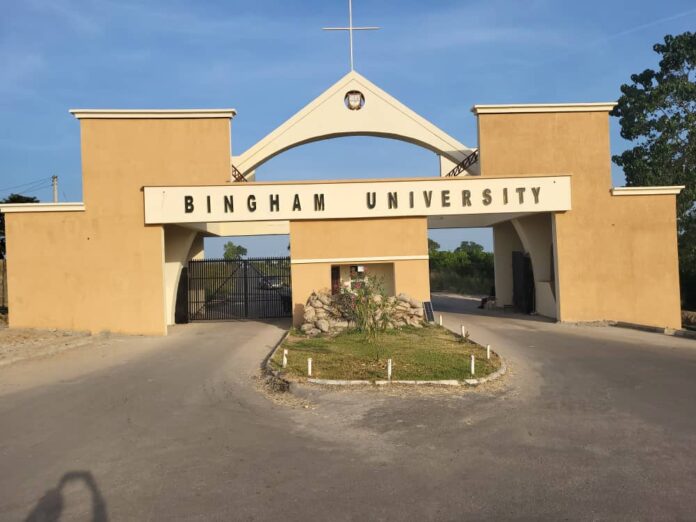 Police arrest 3 students for allegedly killing a cab driver in Abuja
FCG reports that three undergraduate students of Bingham University have been arrested for allegedly killing a driver of a Cab hailing service known as Bolt, after taking them on a trip to purchase Ind!an h£mp in Abuja.
FCG ascertained this from FCT Commissioner of Police, Haruna Garba, who confirmed the arrest on Thursday, July 20, 2023, while speaking to newsmen.
He noted that the Police had received a report about the discovery of the victim, Obasi Okeke, lying d£ad in his pool of bl%od at Ngugu Close, Area 11, Garki, Abuja.
According to him, the deceased was called by one of the suspects to convey them to the Guzape area of Abuja and return them to their take-off point.
"On June 5th, 2023 at about 2130 hours, one Obasi Okeke, the bolt driver was discovered lying in his po%l of bl%od with a sl#t thr@at at Ngugu Close Area 11 Garki Abuja. The Command on discovering the lif£l£ss body, painstakingly investigated to ascertain the k#llersof the driver.
A painstaking investigation to ascertain the author of this dastardly act led to the arrest of the three suspects namely Obasieyene Inemesit Inem, Aaron Anthony and Alasan Ayomide Olusegun, students of Bingham University, two of whom are on suspension from the institution.
In the course of the investigation, it was discovered that the deceased was a bolt driver who was called by one of the suspects to convey them to the Guzape Area of Abuja where they had gone to buy Indian h£mp.
Back from Guzape, to their take-off point, they discovered they had no money to pay for their trip. They decided to play a fast one by showing the deceased a fak£ debit alert on their phone, but the deceased insisted that he had not received any alert.
In the ensuing argument, one of the suspects brought out a knif£ sl#t the deceased's thr@at and fl£d from the scene. The three suspects have since confessed to the cr#me and will be charged in court soon," the Commissioner said.