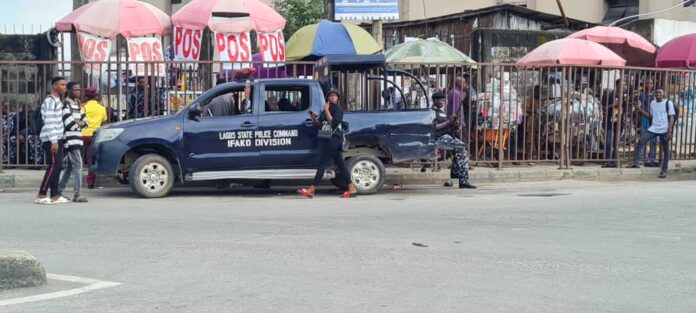 Police Fire Teargas As UNILAG Students Protest Over Hike In School Fees
https://www.youtube.com/watch?v=qem-KyAnXXs?si=Z94y4k5vAQGOlfff
Pandemonium broke out at University road leading to the University of Lagos state this morning, September 6, after men of the Nigerian Police fired teargas to disperse students of the University of Lagos protesting a hike in their school fees.
Members of the National Association of Nigerian Students had announced plans to protest against the recent hike in tuition fees in the school on September 6.
Two protesters were on Wednesday, arrested at the University of Lagos Junction while protesting a fee hike at the institution.
The two students, identified as Femi Adeyeye and Philip Olatinwo, were arrested by policemen and put in a police van stationed in the area.
"They mobilised policemen from many stations," Adeyeye said in a distress message sent to our correspondent, sharing another video of himself and Philip in the van.
Another protester, Bayo, told our correspondent that policemen fired tear gas at them and many students that had gathered, dispersed.
"Many students have fled the scene. I'm hiding somewhere. Femi and Philip are inside the Black Maria. They have not moved them to anywhere," Bayo said.
A video shared with our correspondent showed some of the protesters carrying placards as they ran from the tear gas said to have been fired by the police.
The state Police Public Relations Officer, Benjamin Hundeyin, has not responded to calls and text messages sent by our correspondent as of the time of filing this report.