See who claimed to be Tinubu's classmate in Chicago university, exposed
In a recent revelation, prominent Nigerian investigative journalist, David Hundeyin cast doubt on the credibility of an individual claiming to be a former classmate of influential politician Bola Tinubu.
Hundeyin's investigation sheds light on the importance of funding independent media outlets for robust and objective journalism.
The controversy arose when a person identified as "Durojaiye Ogunsanya" made an appearance on TVC, alleging to have been a classmate of Bola Tinubu at Chicago State University. However, Hundeyin's rigorous investigation uncovered alarming inconsistencies.
Hundeyin pointed out that no verifiable information could be found about the existence of a person named "Durojaiye Ogunsanya" outside of news articles discussing the TVC appearance.
David Hundeyin Exposes Alleged Impostor Claiming to be Tinubu Classmate
While this raised suspicions about the authenticity of the claim, Hundeyin emphasized that a "public affairs analyst" should have a traceable online presence, which was conspicuously absent in this case.
Also, Hundeyin expressed concerns about the readiness of some journalists to report and amplify unverified information.
He drew attention to the fact that while this alleged classmate's claim garnered significant media coverage, crucial issues such as the FBI's pending release of a 2,500-page dossier on Bola Tinubu and Chicago State University's disavowal of the certificate submitted by Tinubu to INEC went largely unreported.
Hundeyin's investigation serves as a stark reminder of the critical role played by independent media in holding individuals and institutions accountable. He urged the public to support independent media organizations as a means of ensuring transparency and truthfulness in reporting.
The revelation adds to a growing list of instances in which mainstream Nigerian media outlets have been criticized for failing to conduct thorough investigations and for uncritically echoing official narratives. Hundeyin's message underscores the importance of fostering independent journalism to ensure a more informed and accountable society.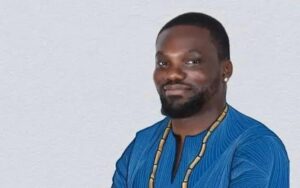 According to David Hundeyin, "Example no 1,358,956 of why you need to fund independent media:
"Everybody and their dog is now reporting that one "Durojaiye Ogunsanya" appeared on TVC claiming to be Tinubu's coursemate at @ChicagoState.
"Exactly NONE of them bothered to do a 5-minute fact check to even establish whether anybody called "Durojaiye Ogunsanya" even exists. A simple refined string search on Google using that search keyword shows very clearly that this is a made-up identity.
I Records Case, Tinubu Sends APC Attorney Oluwole Afolabi to Defend him
"The only time the name "Durojaiye Ogunsanya" appears on the entire internet is in news articles reporting about the same TVC appearance. Someone claiming to be a "public affairs analyst" cannot possibly have a web footprint that is literally zero.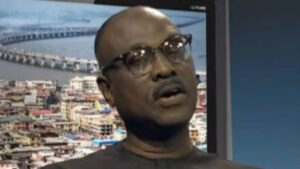 "This idiot appeared on TVC using an assumed identity to make a claim that everyone with a functioning pair of eyes knows is not true, and look at "journalists" queuing up to report and amplify this nonsense. Meanwhile none of them has reported that the FBI is preparing to release 2,500 pages of its dossier on Tinubu, or that @ChicagoState yesterday in court disowned the forged certificate that Tinubu submitted to INEC.
"Just another instance of mainstream Nigerian media being daft and incurious while queuing up to parrot an official line, just like how they all reported that @hadisirika attended one "Petroleum Helicopters Institute" in the USA – a place that does not exist.