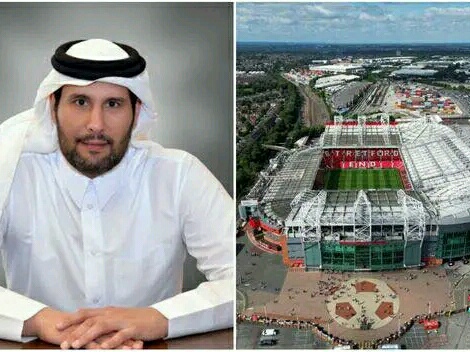 Sheikh Jassim Withdraws Bid To Buy Manchester United
According to Fabrizio Romano, Sheikh Jassim's ambitious bid to acquire 100% ownership of Manchester United has been rejected by the Glazers family, leading him to withdraw from the process. In recent discussions and negotiations, Sheikh Jassim's proposition failed to meet the valuation set by the Glazers. While his team declined to comment officially due to confidentiality restrictions, they confirmed the decision to withdraw.
Sheikh Jassim had committed over $1.5 billion for the club's financing, including plans for a new stadium, training center facilities, player acquisitions, and city/community regeneration projects. However, despite his vision of becoming the "dream owner" with a fully cash bid, clearing all old debts and avoiding new ones, the Glazers did not accept his proposal.
It is worth noting that Sheikh Jassim was the only bidder offering to purchase 100% of Manchester United. Any potential minority investor, such as Jim Ratcliffe, would leave the Glazers in control, which was not part of Sheikh Jassim's vision. Minority bidders have the advantage of valuing the club higher since they are only acquiring a small stake.
With Sheikh Jassim's planned withdrawal, it remains to be seen if the Glazers will consider Ratcliffe's minority offer. The future direction of Manchester United's ownership is yet to be determined.
🚨 Exclusive story on #MUFC takeover.

◉ Glazers informed of Sheikh Jassim decision — he has WITHDRAWN from the process.

◉ Final bid understood to be almost double than $3.5B market valuation.

◉ $1.5B extra investment was planned.

🇶🇦 All details: https://t.co/1bJDyEEq0g pic.twitter.com/fgxb41cyrr

— Fabrizio Romano (@FabrizioRomano) October 14, 2023