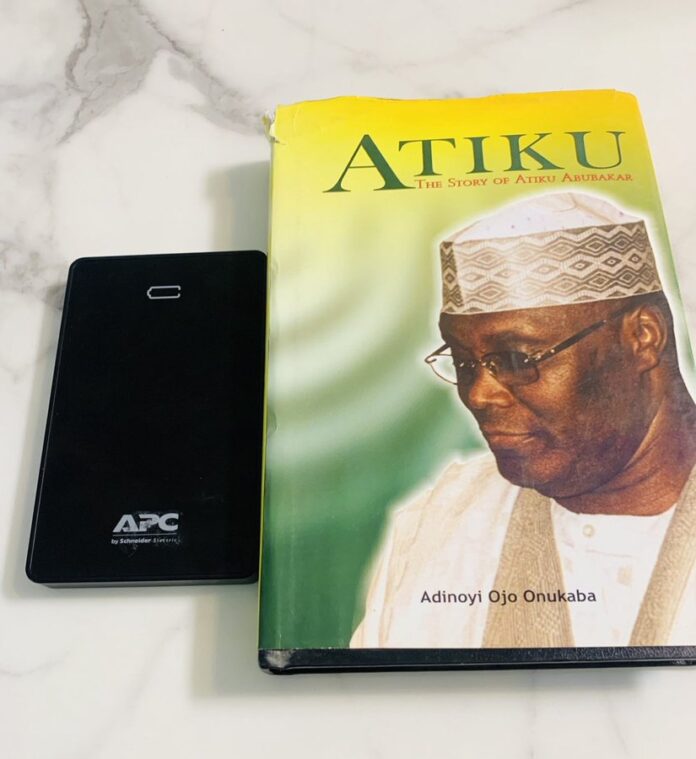 Tinubu vs Atiku: Atiku Misled The Public On Muslim-Muslim Ticket – Woye
Don't twist History @atiku: In 1993, Atiku as usual contested our party then, SDP Presidential Primary in Jos.
2: First Ballot, Atiku scored 2,066 votes. kinigbe scored 3,225 while the big elephant then scored 3617.
3: A second ballot was the next thing as the vote between Kinigbe and MKO was less than 400.
4: So MKO got into a deal with Atiku to support him.
5: Each contestant were allowed to speak and when it was in turn of Atiku, he directed his supporters like 342 Gov to vote MKO in exchange of the post of Vice President.
6: In 1993, Atiku supported Muslim – Muslim ticket.
7: In his own book, he wrote it. He said, I quote " we would support MKO's candidacy for Presidency in return for making me ( here ATIKU) his running mate.
8: We met Abiola and we agreed to push for ABIOLA – ATIKU ticket " end of quote.
9: So why misleading the public that you have been consistent against MUSLIM- MUSLIM.
10: You wrote this in your book. The book titled is " my life" autobiography.
11: He repeated the same story in his book authored by a respected man, Onukaba.
12: fact check: Atiku misled the public on Muslim – Muslim ticket. Argue with his book
Posted By Woye1 On X (Formerly called Twitter)