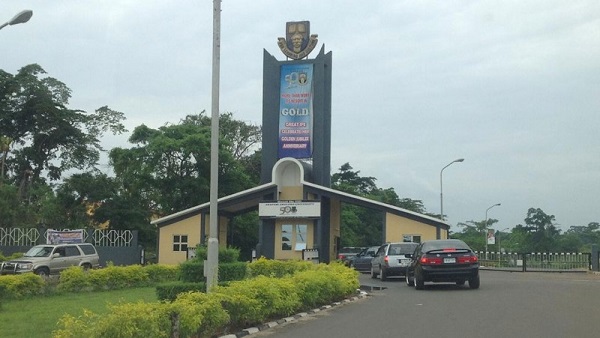 Tuition Fees Increment: OAU Students Threaten To Shut Campus
Following the 300 percent increment of tuition fees of Obafemi Awolowo University (OAU), Ile-Ife, Osun state, the students of the institution have threatened to shut down the activities of the school if the management failed to revert its decision.
The Nation recalled that the management of the institution through its public relations officer, Abiodun Olarewaju announced the increment last week after an emergency meeting.
However, the students under the auspice of the Student Union led by its president, Abbas Akinremi-Ojo gathered at the Ken Sarowiwa building inside the campus of OAU on Monday to kick against the decision of the management.
Addressing the newsmen, Akinremi-Ojo revealed: "We've also written to all respective banks to halt the acceptance of fee payments from any student until a better resolution has been achieved. As much as we don't want to, we are currently running out of options and might have to shut down all activities on campus and progressively on all other federal institutions campuses in Nigeria because we are carrying the leadership of the National Association of Nigeria Students (NANS) along which they backed.
"The student leadership had met with the management in August when we learnt about plans to increase school fees and we started negotiating. Unfortunately, they shut us out and announced the new fee. They claimed that the Federal Government has stopped funding OAU, meanwhile, the recent release on September 15th, 2023 listed OAU as number 9 of the top-funded universities with a budget allocation of N13.4B."
Similarly, the leadership of the National Association of Universities Students (NAUS) through its chairman, Comrade Olayinka Popoola in Osogbo warned other universities planning to increase to desist, saying, "Universities must source funds elsewhere to meet their needs."