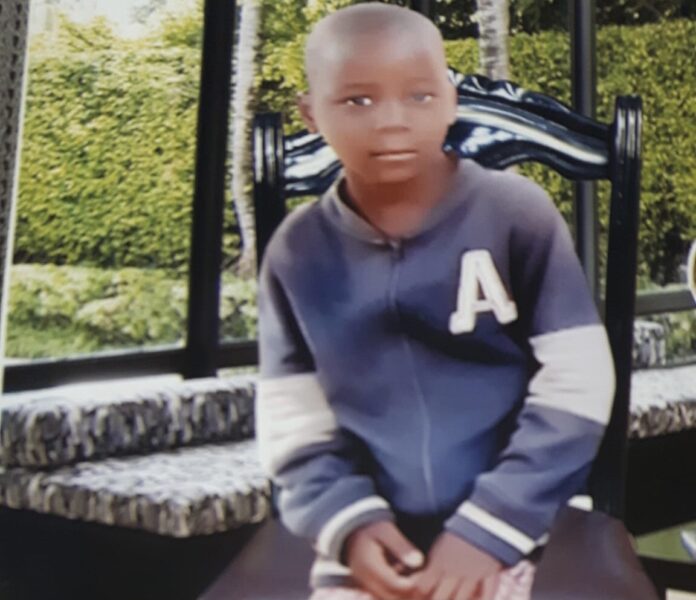 Moment Unidentify Woman Disappears With 6-Year-Old Girl In Benue School (Photo)
An Unidentified Woman has disappeared with a six-year-old girl in RCM Primary School Tionsha in Makurdi, Benue State.
The Pupil identified as Agatha Ngohide Apenanibo, was lured by the unknown woman while playing with her friends during the break period.
The headmistress of the school, Mrs. Grace Torkuma, who confirmed the incident in Makurdi on Saturday, November 4, 2023, told journalists that the girl was abducted last Thursday.
According to to the headmistress, Agatha came to school and was marked "present" in the class register during the morning roll call and was in the class till break period when she and her classmates went out for break from which she never returned.
Mrs. Torkuma said nobody noticed her absence because it was normal with the pupils in the school as most of them are instructed by their parents or guardians to return home to assist in domestic works, to sell or hawk their foodstuffs either in the market or within the community.
She further narrated that while the pupils were on break, Agatha in company of her classmates who later gave eyewitnesses account of the incident, stated that they were playing by the roadside which was close to the Makurdi-Naka Road when an unknown woman called her (Agatha) and gave her unspecified amount of money to buy biscuit. Agatha then followed the woman to where they never returned from.
Spokesperson of the State Police Command, SP Catherine Anene, confirmed the development, saying that investigation into the matter was currently going on.