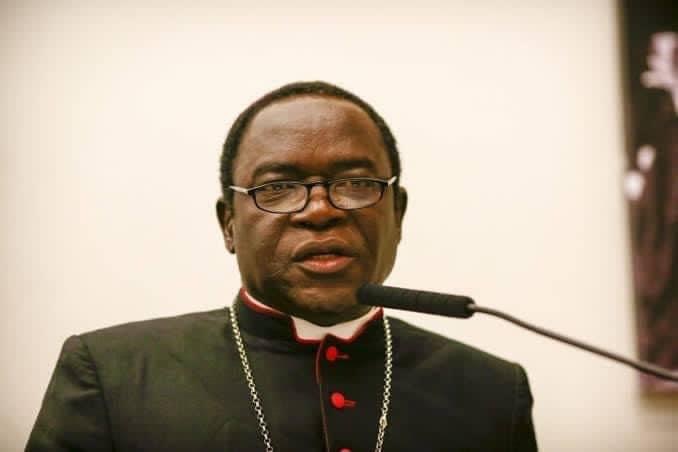 I feel for many Nigerians who cannot travel abroad – Kukah
The Bishop of Sokoto Diocese of the Catholic Church, Bishop Matthew Kukah, has expressed concern for many Nigerians who do not have the capacity to travel out of the country.
Kukah said this while delivering a keynote address at the 3rd annual national public lecture themed, "The Nigerian Question: Survival of the Federation in the Throes of Increasing Economic Challenges" in Yenagoa, Bayelsa State on Friday.
He said, "Nigerians talk about other countries; I feel sorry for many Nigerians who, because of many troubles, hardly travel out of their immediate environments, not to talk about traveling to other parts of Africa or other parts of the world.
"Though every country has its own problems, the challenge before us in Nigeria is that, what do we want, obviously, can we democratize and develop our nation?
"It is not as if we cannot use democracy to develop Nigeria, but there are certain fundamental things that must be on the ground before people can appreciate democracy.
"Unless Nigeria settles the issue of 'bread and butter mentality,' the democracy can actually look like a lottery," he said.