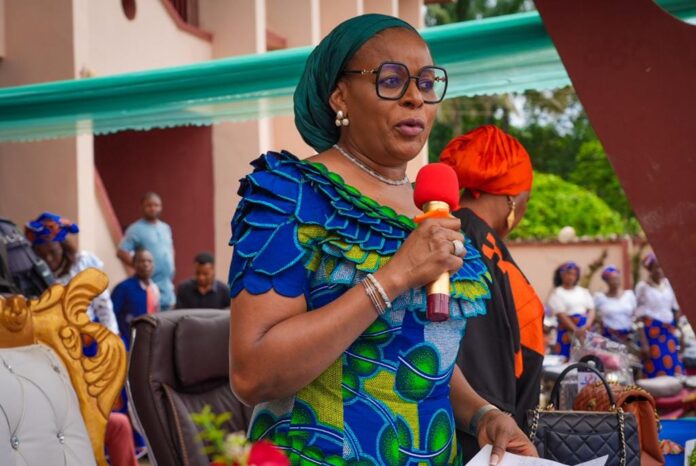 Utilize free Anambra Antenatal Services – Mrs Soludo Urges Households
Anambra First Lady, Mrs Nonye Soludo has asked households especially low-income families to take full advantage of the free antenatal care and delivery services in Anambra State.
Mrs Soludo stated this in Awka while assessing programme report and timetable for the exercise which is kicking off today, September 1, 2023.
The free antenatal care and delivery services are part of the state government's response measures to the current economic difficulties in Nigeria, coming off from the recent removal of subsidy on petroleum motor spirit, PMS.
One of the aims of the exercise is to safeguard mother and child health, while reducing the economic toll of natal services on low-income households.
The free services are available in the 330 primary health care centres and all the general hospitals in Anambra State.
Speaking about the exercise, Mrs Soludo said that taking cognizance of the effects of difficult economic realities on crucial services such as antenatal and childbirth, the programme has been carefully designed to have extensive coverage and to also bring in results.
The governor's wife explained that what makes the programme very unique is that it is easily accessible to every woman, and does not have limitations in terms of accomodation, schedule and results.
She equally noted that those who live in rural and hard to access areas of the state can access the services in rural public facilities, adding that with telemedicine now an active medical response service in Anambra State, the issues location and terrain have been significantly solved.
Mrs Soludo further appealed to households to take the free antenatal care and delivery services seriously, as the state government is taking strategic actions to ensure that the economic burden of the present time do not weigh Ndi Anambra down.