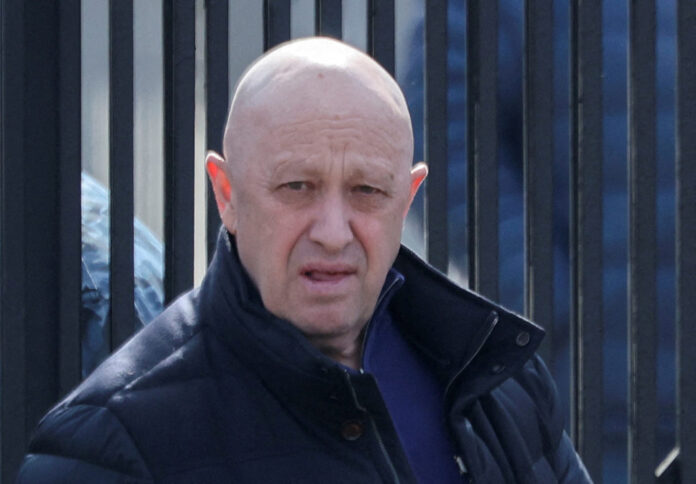 Wagner leader Prigozhin is alive and plotting his revenge on Putin – Russian analyst claims
FCGs reports that a Russian political analyst has claimed Wagner leader Yevgeny Prigozhin is alive and that it was his body double that was killed in last week's plane crash.
Prigozhin is 'alive, well, and free' in an unnamed country, according to Dr. Valery Solovey, even as Russia stages his funeral which Vladimir Putin is refusing to attend.
Prigozhin is now plotting his revenge, says the political analyst, a former professor at Moscow's prestigious Institute of International Relations [MGIMO], a training school for spies and diplomats.
Dr. Solovey accuses the Russian authorities of lying over Prigozhin's DNA being found at the crash site in the Tver region while being aware the bid to kill the Wagner leader had failed because a body double, which the warlord was known to use got on the plane in his place.
'First, the plane in which Yevgeny Prigozhin was supposed to fly was downed by a Russian air defence system,' he said, challenging US intelligence claims that the plane was destroyed by a blast on board.
'There was no explosion on board. It was downed from the outside.'
The secret operation to carry out this strike 'was developed in [Russia's] Security Council, and was sanctioned personally by the Russian president [Vladimir Putin].'
The warlord is now 'alive, well, and free', Solovey claims.
'Prigozhin himself was not on board. His double was flying instead of him. By the way, Vladimir Putin is perfectly aware of that.
'If you believe official statements of the Russian authorities, then what can I say…?'
Dr Solovey said he would reveal Prigozhin's supposed country of exile early next month but denied it was in Africa where the Wagner private army has multiple interests.
However, Prigozhin – whose funeral is expected imminently and which Putin is refusing to attend – aimed to show himself by the end of this year.
Putin's spokesman said: 'The presence of the President is not provided.
We don't have any specific information on funerals. Still, the decision on this matter is made by relatives and friends.'
Exiled Prigozhin was 'preparing for revenge', insisted Dr. Solovey.
'How did he end up alive while his close people died? This is the choice he [Prigozhin] was faced with.
'I'm not talking about the moral side of this choice. God forbid any of us face such a choice.
'He intends to take revenge for having been faced with such a choice. He intends to take revenge on people who were intending to destroy him, and destroyed people close to him.'
Among those who died were Wagner military commander Dmitry Utkin, 53, and flight attendant Kristina Raspopova, 39, who had revealed to her relatives both a delay in the flight and that the plane had undergone repairs before its doomed final journey.
Prigozhin has access to £1.6 billion in bitcoin, Solovey said, a fund he will use to strike back.
'That is more than enough for revenge. As for ambition, energy, and courage, he has plenty of that.'