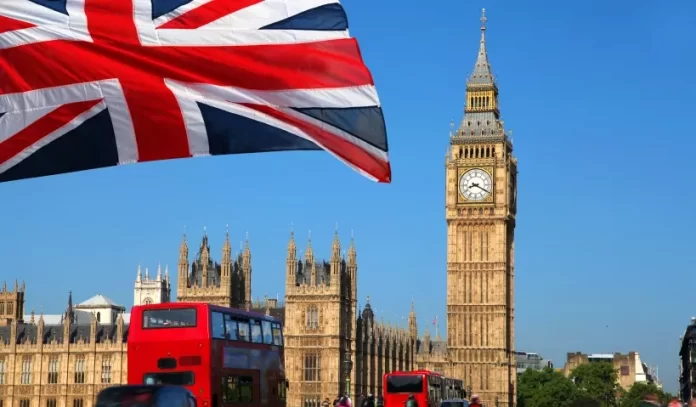 5 Reasons To Come To The UK Right At This Time
This article is aimed at encouraging anyone who is discouraged to relocate to the United Kingdom. The country has the 6th largest economy in the world and it offers massive economic opportunities for both the young and old. It is also beautiful and gives maximum exposure to people. But things are changing and they are changing rapidly. You need to be mentally prepared before you get ambushed by harsh reality. Keep the following factors in mind when trying to take the plunge.
(1) Limited job opportunities:
As a fresh immigrant, it takes the grace of God to crack the white-collar job circle. Even if you get white-collar jobs, most of them don't offer visa sponsorships. So, they can't guarantee you any desired visa extensions. To someone who wants to stay back in the UK after studying, what's the point? For the blue-collar sector which apparently admits every willing or unwilling human being available, the jobs are disappearing. You must have heard viral stories of people on healthcare visas not getting shifts. As if this isn't enough, job opportunities are drying up in the less desired warehouses where hard labour is rife. The warehouses constituted the last hope of the common man those days. If you are hoping to gather money to pay your school fees from hustling in the UK, you might need to have a rethink.
(2) 20hrs Work Limitation:
In recent times, there have been strong rumours of student visas being canceled by the Home Office, after the holders failed to stick to the 20-hour work restriction in a week. It is one of the most traumatic experiences an immigrant can face abroad. Imagine you are getting an email that your visa has been cancelled, while you are just settling in, with a huge debt hanging over your head. You might strongly consider detonating a Kim Jong Un-like bomb in your village to annihilate any witch/wizard that might be linked to your predicament.
(3) Housing Crisis:
The housing crisis in the UK is so severe that people now take their house-hunting activities to the NSPPD altar at 7 a.m. It is not just about the exorbitant prices alone, it is about the stiff competition you will face from other applicants. It is as competitive as applying for civil service jobs in Nigeria and India. These so-called accommodations come in the form of "poultry" due to the relatively small sizes. They also come with massive paperwork that could be cumbersome for a new immigrant to satisfy. This isn't the challenge an immigrant wants to face due to its overwhelming nature.
(4) High Cost Of Living:
Living costs constitute a global issue and it is highly multi-factorial in nature. Major cities in the UK like London, Manchester, Sheffield, Bristol, Birmingham, etc., have been hit by mass migration, thereby straining available public facilities. People with permanent jobs are feeling the heat not to talk of the casual workers living from one unassured shift to the other. For a man converting naira to pounds to cater for daily expenditure in the UK, the thoughts of running away, or committing suicide might be crossing his mind, at least 4 times in a day.
(5) Low Chances Of Staying Back:
The chances of international students staying back in the UK after schooling are getting slimmer than the popular Nollywood actress, Lepa Shandy by the day. Before you know it, your 2-year post-study period would have elapsed and you might have to return home. Before now, healthcare visas have come to the rescue. Today, the opportunities have been abused and the forces of demand and supply have also affected sponsorship opportunities in the healthcare line. If you think you can easily marry a citizen to stay back, you might have to buy some anti-depressants, as a backup plan.
In conclusion, the best way to easily scale through these hurdles, and weather the storm might be by owning one of President Tinubu's controversial bullion vans.
Written by Osahon George Osayimwen who is a Journalist and a Developmental Psychologist