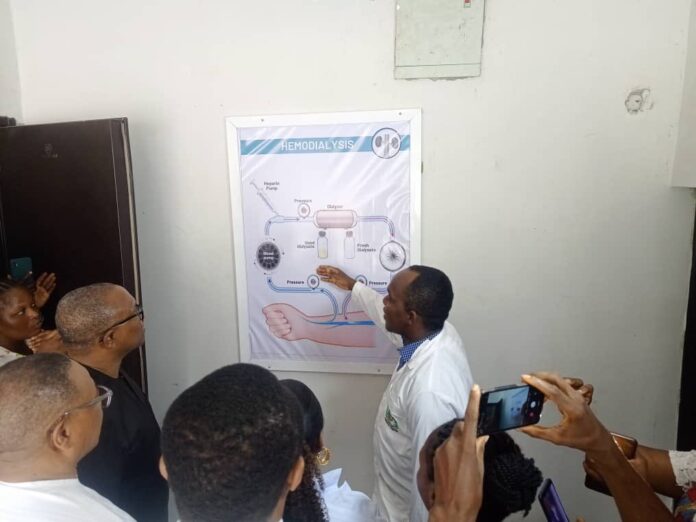 Photos As Peter Obi Visits Premium Kidney Hospital In Anambra
FCGs reports that 2023 presidential candidate of Labour Party, Mr Peter Obi paid a courtesy visit to Premium Kidney Hospital, Nnewi, Anambra State.
In his brief remarks, His Excellency thanked the Staff and Management of Premium Kidney Hospital and the entire Nnewi medical community for their enviable efforts in tackling the endemic problems of Kidney Failure and Medical Tourism in Nigeria.
The medical team were so excited and motivated to meet His Excellency.
The Hospital Administrator, Dr. Okey Chidolue stated that the visit by His Excellency, Mr. Peter Obi, means the world to the men and women at Premium Kidney Hospital, Nnewi, who make extraordinary sacrifices for an efficient and affordable Kidney Desease Management and his exemplary leadership style is nothing new.