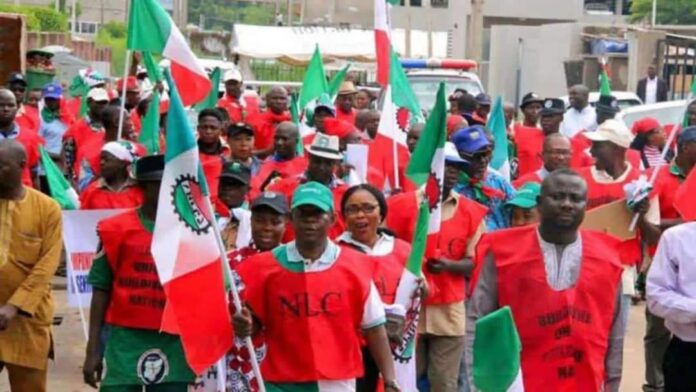 BREAKING: NLC protests over hike, says fuel may be ₦1000\Ltr Soon
FCG reports that the Nigeria Labour Congress has kicked against the increased pump price of petrol to N617, saying the development remains unaccepted to Nigerians.
FCG gathered from the reaction of the development, head information and public affairs of the congress, Comrade Benson Upah that the increase poses a significant threat to the socio-economic well-being of the citizenry, their businesses, incomes and livelihood.
FCG learnt that the labour centre told the federal government to retrace its steps from the journey of possibly driving fuel towards N1,000 per liter.
He said the congress is yet to be convinced how development is helpful to the people or the economy or how it renews the hope of the people.