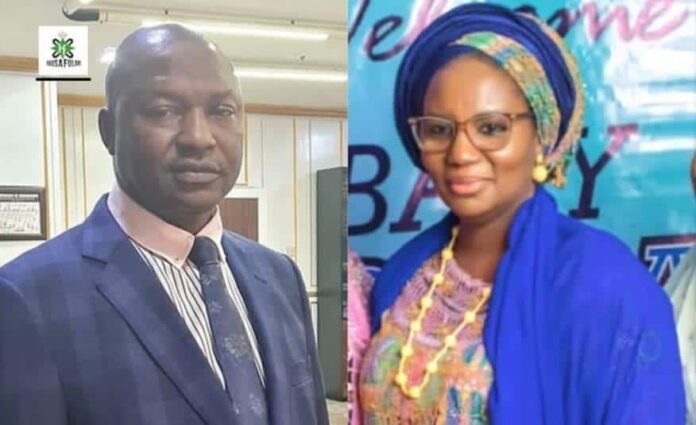 Malami Weds Hajia Rakkiya As Fourth Wife, A Year After Marrying Buhari's Daughter
FCG reports that the former Attorney-General of the Federation and Minister of Justice, Abubakar Malami, on Saturday, got married Hajia Rakkiya Bashir.
FFG learnt that this comes a year after Malami married Nana Hadiza, the third daughter of President Muhammadu Buhari. Rakkiya Bashir is now Malami's fourth wife.
Just like Hadiza, Buhari's daughter, it was learnt that Rakkiya Bashir was previously married.
"Malami after being done with Buhari's daughter, whom he married to subvert his removal from office at the time, it's time to move on to others, like this latest marriage just consummated," a source told reporters.
FCG gathered that the private Nikkai ceremony took place on Saturday.